You are here: Invasives Blog
July 30, 2020
Michael Adjei
No Comments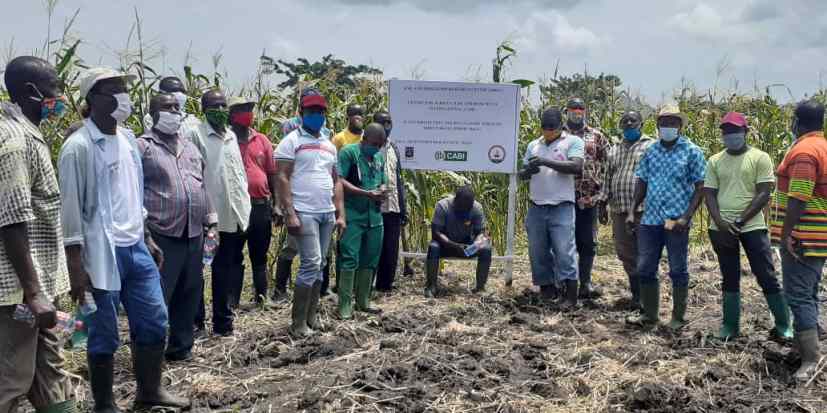 As part of efforts to sustainably manage the Fall Armyworm (FAW) in Ghana, the Centre for Agriculture and Bioscience International (CABI) and the Ministry of Food and Agriculture's (MoFA) Plant Protection Regulatory Services Directorate (PPRSD) in collaboration with the University of Ghana Soil and Irrigation Research Centre (SIREC) at Kpong have begun exploring biological control options for safe and sustainable management of Fall Armyworm (FAW) in the country.
---
If you are active in the field of invasive species or development and would like to contribute to the Invasives Blog, please contact Donna Hutchinson. We are happy to post credible articles that we think would be of interest to our readership.
Views expressed in contributions do not necessarily reflect official CABI positions.