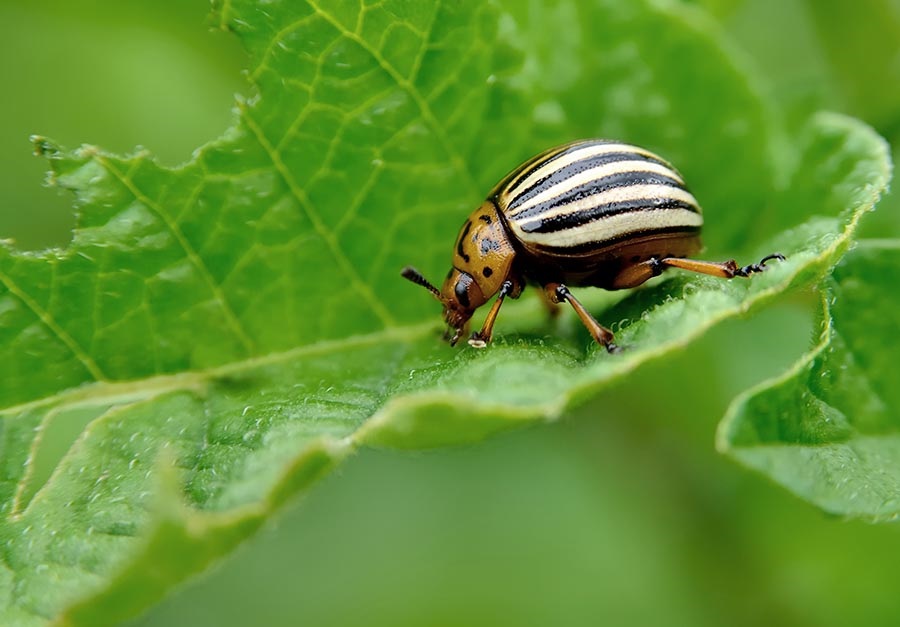 A Pest Risk Analysis (PRA) allows National Plant Protection Organisations (NPPOs) to assess risks posed by pests or pathways of quarantine concern, and identify options to manage those risks. Recognising that there was a need for support in the completion of PRAs, CABI, under its Action on Invasives programme, has designed and is developing an online PRA tool.
During 2018, input and feedback were gathered from NPPOs, quarantine and research institutions, and other international experts to guide the design, while also ensuring the tool was in line with the international standard for phytosanitary measures (ISPM 11): 'Pest risk analysis for quarantine pests'.
At a workshop in Nairobi in December last year, a beta version of the PRA tool, which focuses on pathway-initiated PRAs, was launched to 24 pest risk analysts from 11 African countries,, and this version is now available to subscribers of the Crop Protection Compendium (CPC). In fact, the new PRA tool reflects the functionality of the PRA module previously included in the CPC CD-ROM (last published in 2007) but is now available online, enabling PRA to be completed using the very latest relevant information.
"This PRA Tool when perfected and put into practice, will transform the way we do agro-based business in regional trade facilitation process," said Getachew Belay, African Plant Biosecurity network Coordinator from COMESA Secretariat,  Zambia.
The PRA tool will be fully launched in the final quarter of 2019 with the incorporation of a pest-initiated PRA workflow and other features allowing users to collaborate with their team members to complete the analysis. The tool will:
Enable users to produce and refine a list of pests that pose a risk
Facilitate individual pest risk assessments for each pest following four criteria:

probability of introduction
probability of establishment
probability of spread
potential consequences

Provide a template for recording risk management actions
Export a PRA report for sharing and printing
To ensure maximum use of the PRA Tool in low income countries, CABI will provide gratis access to both the CPC and the PRA Tool to the registered NPPOs of 96 countries identified on the basis of UN Index Number. CABI has strong links with NPPOs and will be actively engaging those identified to arrange access and support use of the tool.
The Action on Invasives programme, funded by UK Aid (DFID) and Directorate-General for International Cooperation (DGIS, Netherlands), aims to protect and improve the livelihoods of 50 million poor rural families impacted by invasive species through an environmentally sustainable, regional approach to comprehensive management of biological invasions.
Would you like trial access? If you or your institution subscribes to the CPC, please contact PRA@cabi.org
Washington Otieno is the Plantwise Programme Executive
Read more: CABI's latest 'weapon' in the fight against devastating crop pests showcased at Commission on Phytosanitary Measures
Related News & Blogs
Photo credit: Samurdhi Ranasinghe / IWMI Insufficient resources mean that management of invasive species in Sri Lanka are lacking. Climate change, trade and travel have increased the risk of invasive species in Sri Lanka. Invasive species create disrup…
21 April 2023