You are here: Invasives Blog
December 22, 2020
Abdul Rehman, Kazam Ali, Umair Safdar
No Comments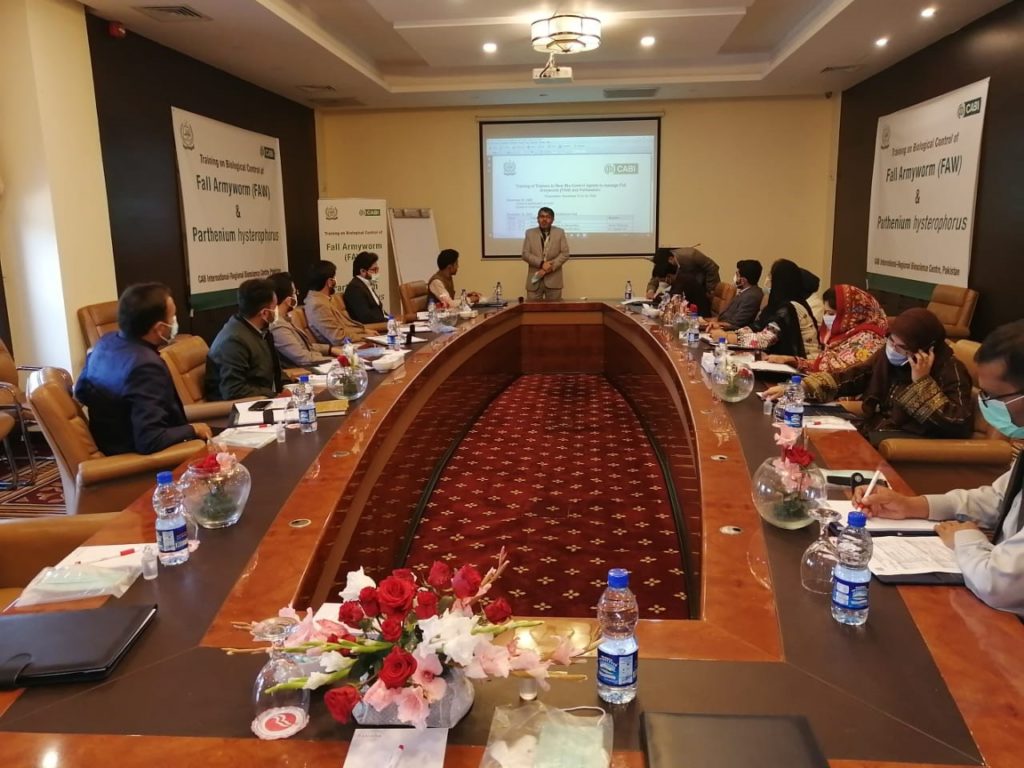 Under its Action on Invasives (AoI) programme CABI in Pakistan organized two training sessions for rearing biocontrol agents to manage fall armyworm (Spodoptera frugiperda) and parthenium (Parthenium hysterophorus) in December, 2020.
October 28, 2020
Abdul Rehman, Kazam Ali
1 comment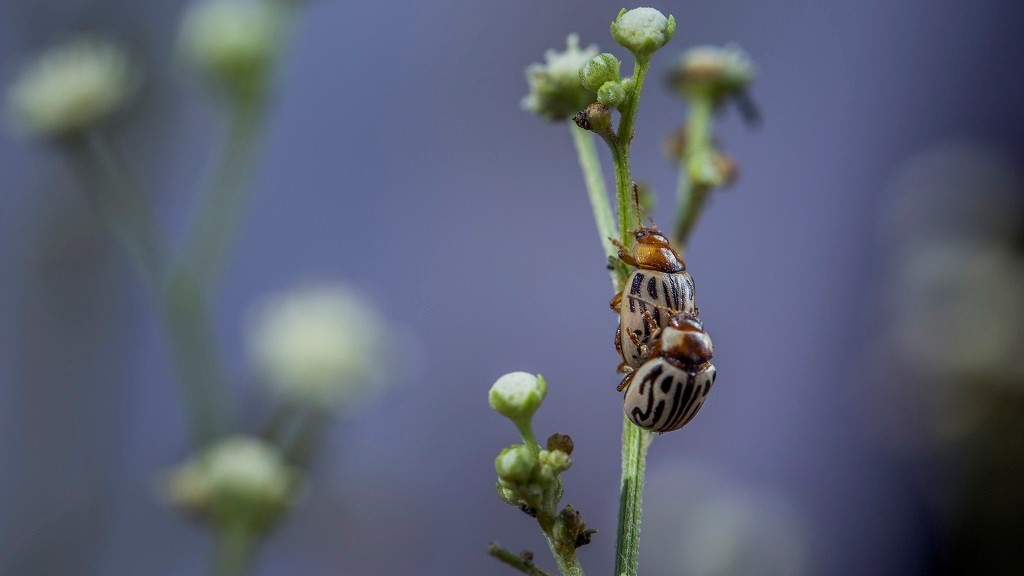 Parthenium weed (Parthenium hysterophorus) is an aggressive herbaceous plant native to north-east Mexico and is endemic in America, with no economic importance reported. This invasive weed has spread to over 50 countries, including Pakistan. Parthenium is prolific, yielding thousands of small white flowers each forming five seeds and on reaching maturity results in a huge number of…
March 26, 2020
Abdul Rehman, Kazam Ali
No Comments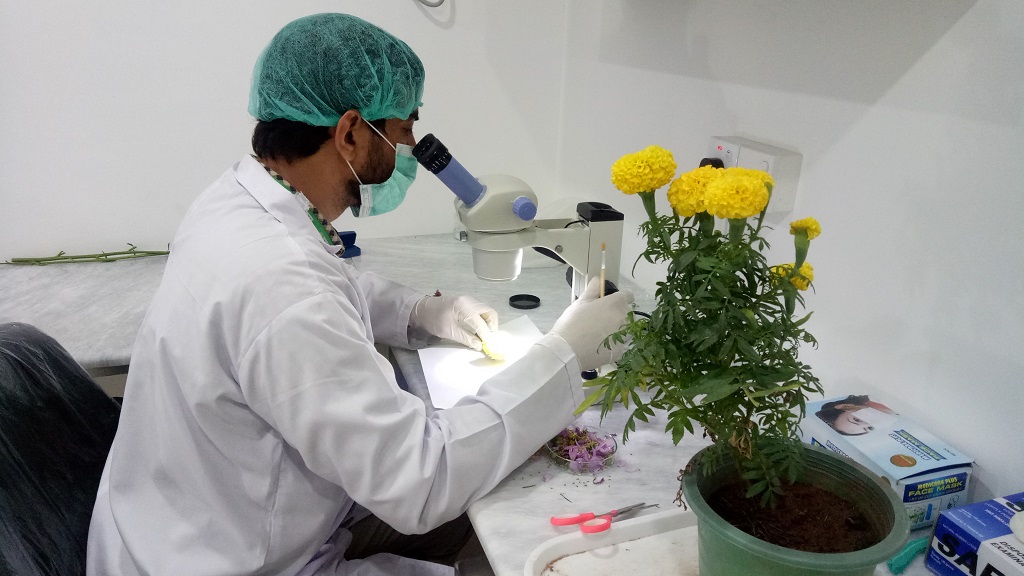 Native to tropical America, Parthenium hysterophorus, commonly known as parthenium, has invaded and become a major weed in over 50 countries. Parthenium has covered thousands of hectares of productive and range land in Pakistan. It is an annual herb which effects agriculture, damages biodiversity, affects human and animal health and adversely impacts economic development.
---
If you are active in the field of invasive species or development and would like to contribute to the Invasives Blog, please contact Donna Hutchinson. We are happy to post credible articles that we think would be of interest to our readership.
Views expressed in contributions do not necessarily reflect official CABI positions.