Native species are disappearing forever because of alien invasions. Never before has it cost the environment, economy and tax payer more, and decline has never been more rapid than in the last 30 years. Following New-Zealand's trailblazing government-funded model, we have every reason to believe we can tackle invasive weed management better around the world too.
With overwhelming success in terms of money saved and fast results since 1890, authorities in Africa, Australia, Canada and New Zealand have an impressive track record of trusting conservation dogs to give the best possible turnaround. Dogs are their number 1 tool in detecting invasive species. They know no other method is nearly as fast, accurate, inexpensive and eco-friendly.
How is this possible? Rather than relying on visuals to find and correctly identify invasives like humans do, the secret is in the snout. Conservation dogs are unsurpassed in finding infestations early, by scent alone.
In Ireland, conservation dogs are trained to detect small fragments of Japanese Knotweed (any part of the plant) on sites and in topsoil, in any season, even when dormant and invisible before breaking the surface, reliably down to a depth of 1 metre.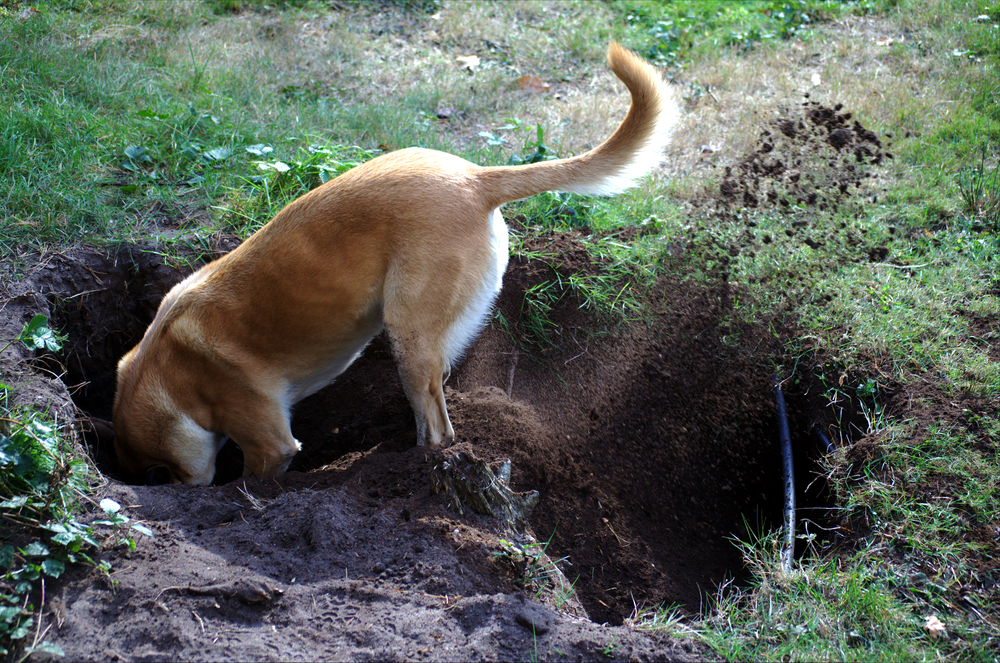 When left unaddressed, Japanese Knotweed is not only a serious threat to ecosystems, crops, structures like bridges and roads, but it can wipe out the value of a house. The property industry and homeowners are only just waking up to the full extent of this nightmare. When the invasive plant shows up in a survey, developers and engineers say it is what frightens them most. Early detection is key – to limit time, money, resources and the use of herbicide.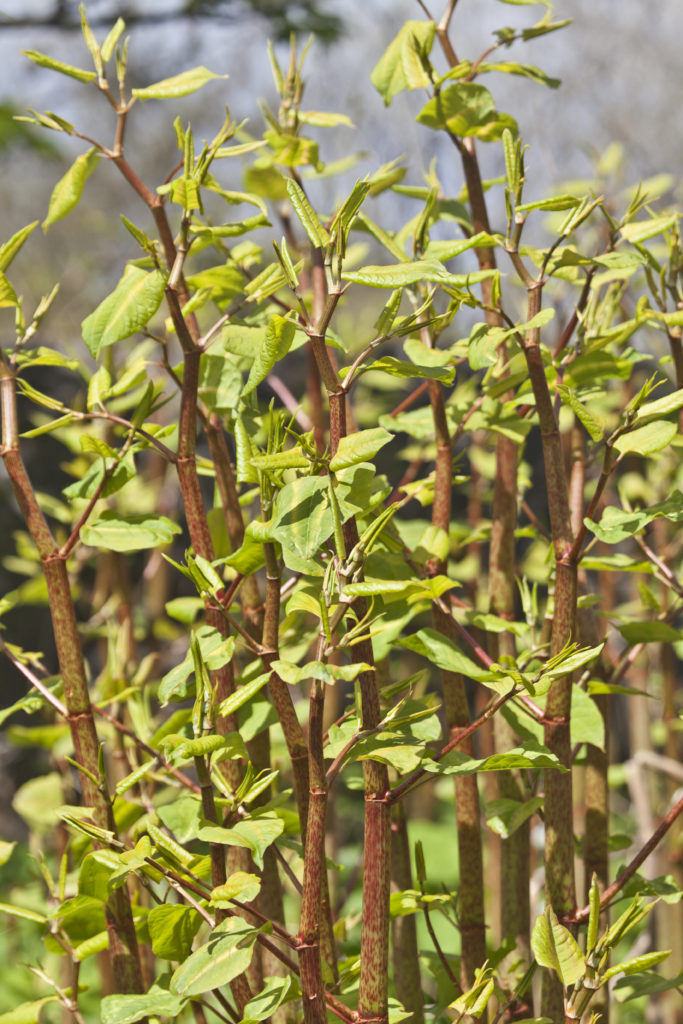 Japanese Knotweed grows tall and is hard to miss. The main problem, however, lies with the mostly invisible rhizome, and how a tiny fragment can quickly create a new colony – an all too common issue when landowners or those working in construction move spoil containing traces of Japanese Knotweed.
What makes dogs so special? Not only are their noses between 10 and 100,000 times stronger than ours, another unrivaled advantage is that they can work all year round in much of Europe's temperate climate. A big improvement in efficiency from traditional conservation methods that are mostly season-dependent and rely on visual cues.
Perhaps it helps to think of other detection dogs, like the narcotics detection dogs working in airports (making all of us worry if we packed drugs by mistake!) The Pentagon used explosives detection dogs in Afghanistan after first investing heavily in technologies, and dogs and their handlers proved much more successful. In another area, cadaver detection dogs are fastest at locating human remains, while sensors are still to be optimized to get even remotely comparable results. Also think of medical detection dogs, sniffing out cancer at an early asymptomatic stage.
Conservation dogs are fast, portable, and endlessly trainable. They are a cost-effective, highly sensitive and a non-invasive way to detect protected and invasive species.
Conservation dogs generally find targets up to 40 times faster than is possible with any other method. Trials show that what 5 people cover in 8 hours, a dog does better in just 1 hour. Dogs give results instantly, with near-perfect accuracy. They can also search sites for multiple targets simultaneously, with no reduction in efficacy. In addition, for hard to access or perhaps dense, overgrown terrain, dogs are equipped with GPS harnesses, logging their 'stop and stare' alert, for weed management teams to go in later with exact coordinates of the infestations.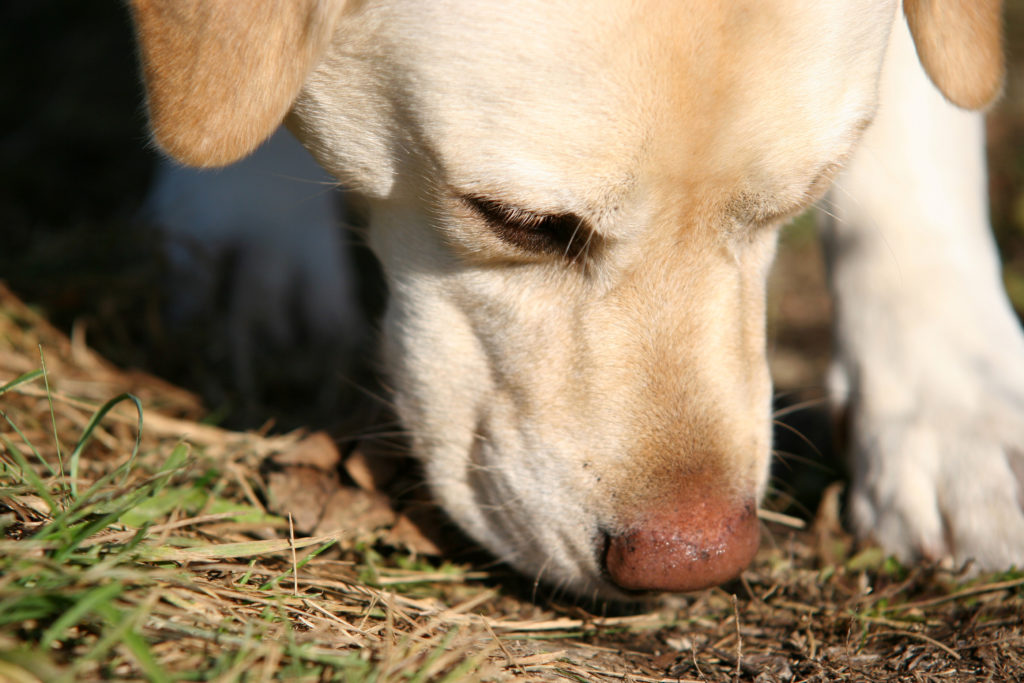 Conservation dogs are ideal partners for the construction industry, assisting with surveys, site clearance and checks. Will the dogs take over? Not quite! Involving dogs needn't be a complete overhaul, but a smart tool to complement and add speed to the work of biologists, surveyors, developers, ecologists and researchers in a thorough and cost-effective way.
About the author
Helga Heylen is Managing Director of Conservation Dogs Ireland, the first consulting agency training dogs to sniff out invasive weeds in Europe.
www.conservationdogsireland.ie and facebook.com/dogssavingwildlife
---
Read more:
Dogs can sniff out huanglongbing months before symptoms appear
Using animals in the fight against invasive species
Images of dogs supplied by author
Japanese Knotweed image: iStock
Related News & Blogs
Flattened spotted lanternflies fill the streets of New York City as civilians join the race to stop the pests. Credit: Ali Cherkis for The New York Times Across New York City, large marks and smears of red-like paint are lining the streets. They're app…
26 September 2023