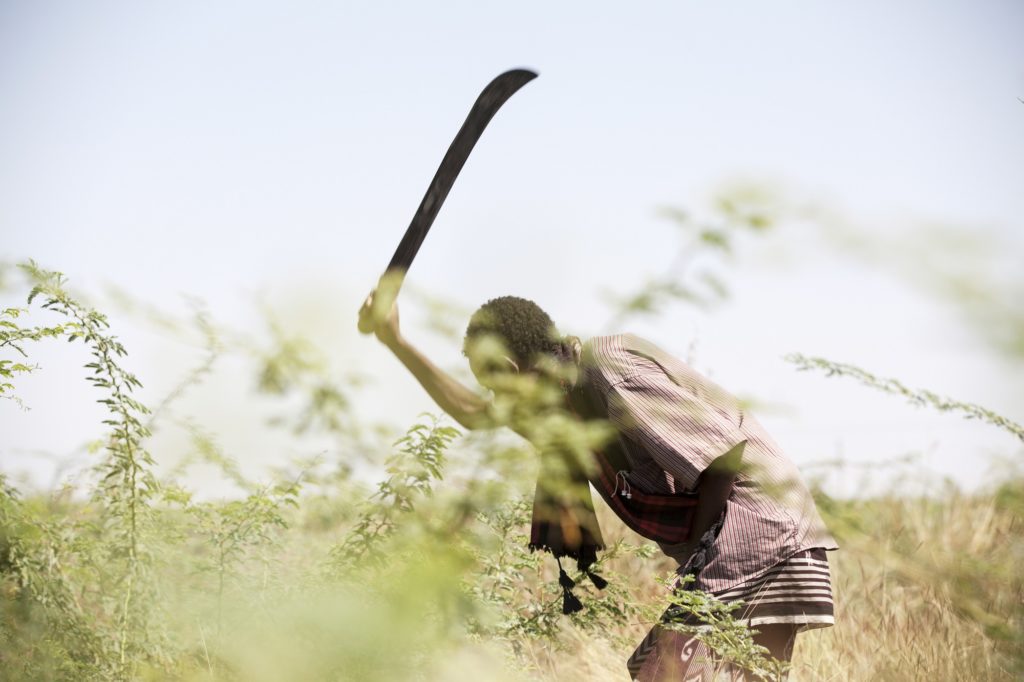 By Dr Urs Schaffner, Head Ecosystems Management
In a newly-published paper in the journal Ecosystems Services: 'The impact of invasive species on social-ecological systems: Relating supply and use of selected provisioning ecosystem services', CABI scientists joined an international team of researchers who, in respect of the invasive weed prosopis, conducted the first study that integrates ecosystem service supply and use by comparing small scale high quality environmental and economic data. In this article, co-author Dr Urs Schaffner explains the key findings.
We assessed how prosopis affects both the supply and use of two key provisioning ecosystem services in the Afar region of Ethiopia and the Baringo region of Kenya. As far as we know this is the first study that integrates ecosystem service supply and use by comparing small scale high quality environmental and economic data.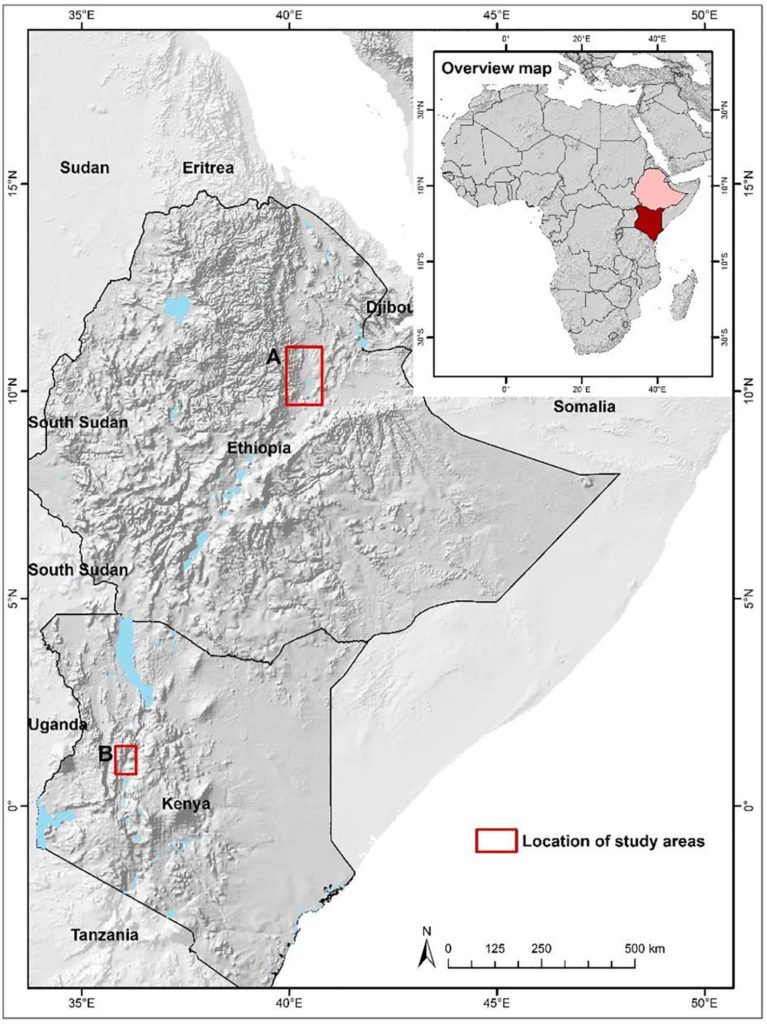 We found that woody biomass in the regions increases with prosopis cover, as does income from wood. But as herbaceous biomass decreases, as does income from livestock with increasing prosopis cover.
Our results indicate that current resource use is unsustainable; supply of herbaceous biomass decreased over 90% with increasing prosopis cover in both regions and that in the most heavily invaded communities in Kenya the remaining herbaceous biomass would be consumed by cattle within a few days. This is likely to be too high a rate of consumption to allow the vegetation to regrow. Fodder from prosopis pods cannot replace this loss in herbaceous fodder.

In the paper's discussion we recognise that prosopis was originally introduced to diversify livelihoods and increase income to increase sustainability of livelihoods (Pasiecznik et al., 2001). However, our study argues that income diversity was unrelated to prosopis cover and overall income did not change with prosopis, suggesting that its introduction has not had the intended effect. The only income increase was from wood, which was accompanied by a decrease in income from livestock.
Our case study in Eastern Africa suggests that prosopis transforms the social-ecological system to a wood-dominated system. Despite the decline of grassland availability, livestock remain important for the inhabitants, suggesting that income from charcoal cannot replace the cultural value of livestock and might currently increase vulnerability of livelihoods to droughts.
A strategy to manage the prosopis invasion, while keeping the benefits prosopis has provided (Bekele et al., 2018), and the simultaneous restoration of grasslands is therefore urgently needed to increase resilience of livelihoods. Management strategies should ensure that ecosystem service supply is restored to, and maintained at the levels required to sustain the livelihoods of the agro-pastoralist communities in Ethiopia and Kenya.
Additional information
Full paper reference
Linders, T EW., Bekele, K., Schaffner, U., Allan, E., Alamirew, T., Choge, S K., Eckert, S., Haji, J., Muturi, G., Mnaanu Rima, P., Shiferaw, H., Eshen, R., 'The impact of invasive species on social-ecological systems: Relating supply and use of selected provisioning ecosystem services', Ecosystem Services, Volume 41, February 2020. DOI: 10.1016/j.ecoser.2019.101055
The paper is available as an open access document here: https://www.sciencedirect.com/science/article/pii/S2212041619306667?via%3Dihub
Related News & Blogs
In Lake Baringo, Kenya, women clear the invasive cactus, Opuntia stricta, while invasive Prosopis juliflora can be seen in the background. Photo: Sarah Hilliar for CABI We know that invasive species – whose introduction and spread threaten biodiversity…
11 September 2020