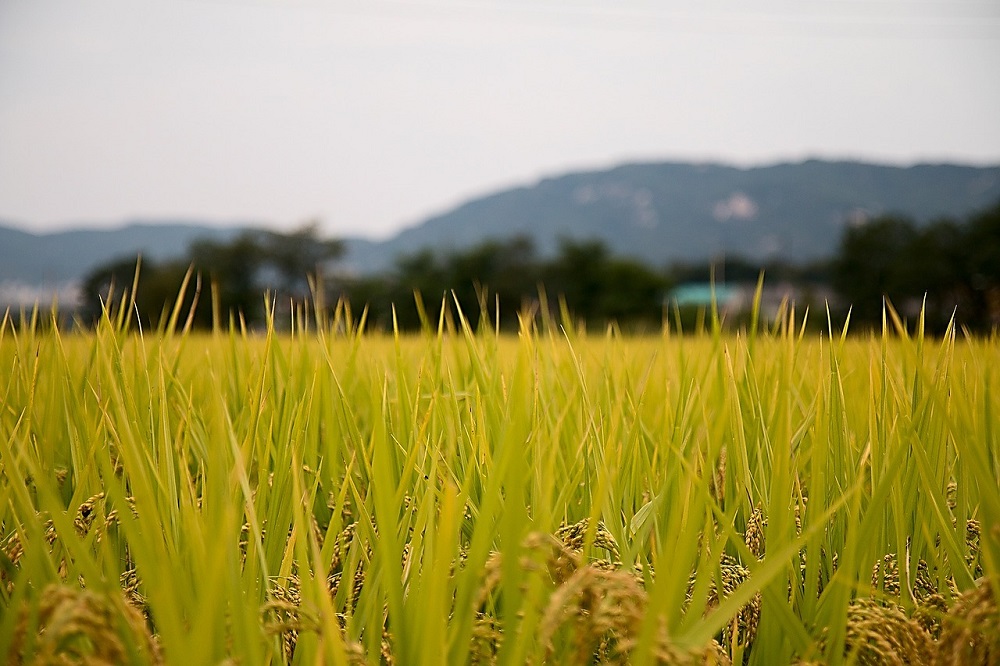 Kenya's Mwea Irrigation Settlement Scheme (MIS) is located in Kirinyaga County and falls within two sub counties – Mwea East and Mwea, writes Harrison Rware and Fernadis Makale who are both intrigued by the invasive apple snail (Pomacea canaliculata) pest which is wreaking havoc in the fields of concerned rice farmers.
Development of the scheme started in 1954 with about 65 acres in irrigation farming and has since grown to the current area of about 30,000 acres. Out of these, 22,000 acres have been developed for paddy rice production. It is the leading rice production scheme in the country commonly known for the aromatic basmati rice.
Despite a recently reported increase in production by 44 percent due to enhanced mechanization, increased cropping intensity, and increased area under production due to enhanced on-farm irrigation water management, this is under threat due to the presence of invasive pests.
Costly impact
One of the invasive pests in Kenya is the golden apple snail. It was first reported in Kenya at the Mwea Irrigation scheme in 2020. Infestation levels of over 50 percent have been reported in some units of the scheme affecting rice and other crops such as arrowroots.
Since its first report, farmers have reported an increase of about 10 percent of labour and production costs – mainly hiring of labour for handpicking, management practices application and replanting. Farmers in the scheme have also reported crop damage of around 50-80 percent with more damage reported in the direct seeded crop and newly transplanted rice.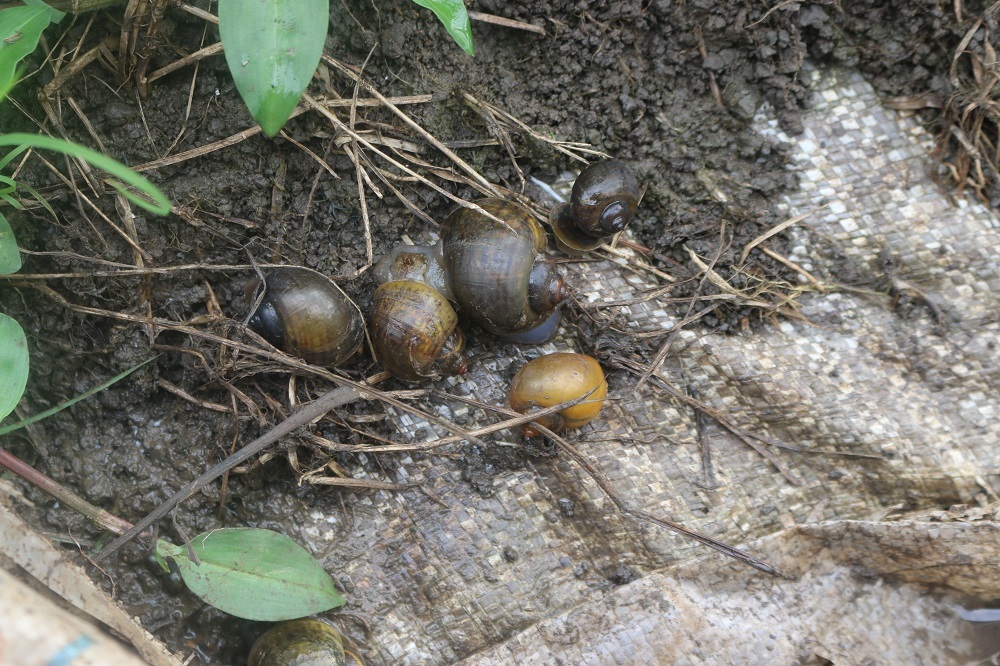 Research conducted
CABI, under the PlantwisePlus programme and working with the National Irrigation Authority (NIA), Mwea Irrigation Agricultural Development (MIAD) and the Kenya Plant Health Inspectorate Service (KEPHIS), conducted a socio-economic survey among different players in the rice production sector in Mwea. The study sought to investigate the presence and quantify the impacts of the pest as well as to find out apple snail management practices currently employed by individual farmers.
To further understand the knowledge and practices at the community level regarding rice farming, challenges faced, and available management options, focus groups discussion (FGDs) were conducted in the selected units. A survey of agricultural extension service providers and agro-dealers was also conducted to assess levels of knowledge and advice, and apple snail management options given to farmers.
Advisors' perspective on apple snail invasion and management
Extension workers and agro-dealers, as well as farmers during the FGDs, reported that the first case of apple snail invasion occurred as early as 2020 in Kimbimbi. While different accounts exist on the invasion route of apple snail, most extension officers and media reports state that the apple snail was introduced by researchers from a local university as a rice weed biocontrol.
They ranked apple snail as the topmost pest players are dealing with regularly from farmers. The pest has, since its discovery, spread to over 90 percent of the scheme and out-growers and is still spreading – facilitated through equipment lending and water flow in the canals.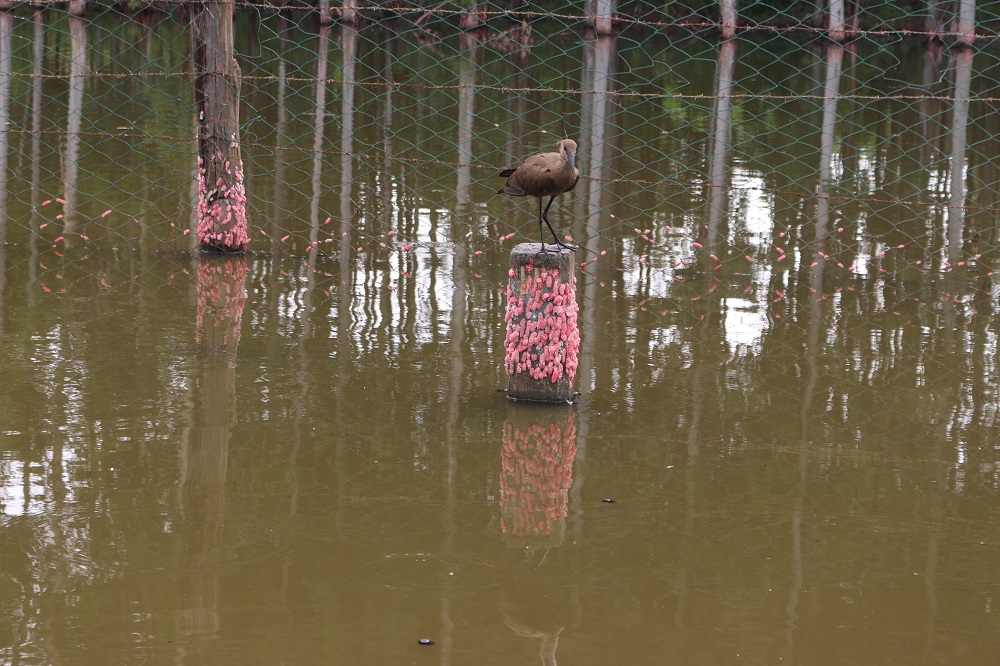 Its management has almost doubled farmers' production costs, especially on labour, purchase of plant protection inputs and replanting. On average a total of Kshs 20,000 per hectare for pest management has been introduced – especially on labour for collecting and crushing snails – eating into the farmers' profit.
Management solutions
Apple snail forms over 60 percent of the problems that farmers present to the extension agents and 73 percent of farmers who visit agro-shops look for apple snail management solutions.
According to the Key Informants, there is no particular remedy that is formalised to manage apple snail. Therefore, the only advice they give to farmers is draining off the water canals and paddy fields to expose the snails to harsh conditions and other predators.
Other practices recommended by extensionist include: creating barriers in feeder lines to trap the snails, alternate wetting and drying, draining the paddy fields, cleaning canals, hand picking and physical crushing of the snails and eggs.
Levelling the field and fallowing are also recommend along the banding as well as digging furrows at the end of the farm so that the water in the furrows trap the apple snails. Despite these efforts, apple snail problem is still spreading. It is a situation that calls for urgent and joint efforts from all players to contain the problem before it spreads to other rice irrigation schemes in Kenya and the region.
Mr Vincent Koskei of MIAD said, "We are overwhelmed by the numerous questions from farmers regarding management of apple snail. It is even worse when the recommendations we give are not effective, compounded by the lack of registered molluscicides in the country – posing a health and environmental risk due to over- and/or misuse of pesticides, and the costs involved in terms of labour, purchase of pesticides and replanting."
Farmers fight back
Although, birds and rodents rank highly as pests in rice production, apple snail has recently posed threats to total income from rice farming as apple snail effects start right at the nursery level. Physical methods including hand picking, crushing, use of nets placed at the water entry, and draining of paddies were the commonest management practices among farmers.
Farmers also are using insecticides and fungicides in the management of apple snail but are ineffective even at higher doses. Some farmers reported using rabbit urine as this is thought to have to the dual benefit of plant nutrition.
Although water shortage and/or availability has had an impact on apple snail spread and establishment, it was cited among the major production constraints. Farmers during the FGD were clear that they wanted a quick solution to the apple snail problem.
Farmers reported to have used all manner of options available and were ready to buy in to any recommendations because they want to get rid of it before their sole source of income is compromised.
Mr Mwangi, a rice farmer in the Mwea rice scheme, said, "I spray Lambda cyhalothrin and abamectin at double the rates in my rice fields but nothing is changing. The snails continue to lay eggs on rice and arrow roots around the fields.
"The agro-chemicals people come here with all manner of persuasions about their products but it is just a marketing stunt. My rabbit urine is working better than all those pesticides I have tried."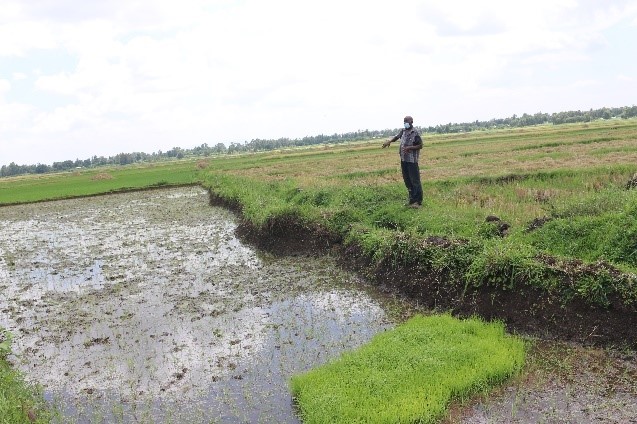 Lessons and conclusion
The evidence presented points to the need for urgent and joint actions from all the stakeholders in providing a sustainable solution to apple snail infestation. Extension agents need training and exposure to the available technologies while farmers need to be reached with right messages and relevant information around apple snail management.
The apple snail problem in Mwea is frustrating. Farmers are trying all manner of remedies that would allow rice to get to a stage where the snails cannot damage them. Vendors have taken advantage of the situation and are selling anything to the farmers only for farmers to suffer more losses as well as endangering their lives when using chemicals that are banned in Kenya.
The farmers say the management options are proving to be insufficient and ineffective in tackling the pest. Farmers are willing to take up remedies that are safe for them and the environment. This willingness forms a good entry point for introducing safe and sustainable solutions for apple snail management.
Additional information
Main image: The invasive Golden Apple Snail is caused between 50-80 percent damage to rice crops and a 10 percent increase in labour and production costs (Credit: Pixabay).
Relevant news stories and blog
See also the news stories 'New CABI research confirms presence of highly invasive apple snail in Kenya', 'Spread of highly invasive apple snail leads to rise in production costs for rice farmers' and blog 'CABI DNA identification confirms discovery of highly invasive apple snail in Kenya.'
Associated paper
Buddie, A.G., Rwomushana. I., Offord, L.C., Kibet, S., Makale, F., Djeddour, D., Cafa, G., Vincent, K.K., Muvea, A.M., Chacha, D. and Day, R.K. (2021). First report of the invasive snail Pomacea canaliculata in Kenya. CABI Agriculture and Bioscience. DOI: 10.1186/s43170-021-00032-z
GAS working paper: Djeddour, D., Pratt, C., Makale, F., Rwomushana, I., & Day, R. (2021). The apple snail, Pomacea canaliculata: An evidence note on invasiveness and potential economic impacts for East Africa (Issue May). https://dx.doi.org/10.1079/CABICOMM-62-8149
This paper is available to view open access here: https://cabiagbio.biomedcentral.com/articles/10.1186/s43170-021-00032-z
Apple Snail Portal and Action on Invasives
Find more information about the apple snail on the Apple Snail Portal in the Invasive Species Compendium
Find more information about CABI's work on invasive species at Action on Invasives
Related News & Blogs
Earlier this year, scientists from CABI and the Kenya Plant Health Inspectorate Service (KEPHIS) published new research confirming that the apple snail, Pomacea canaliculata, had been discovered in Kenya for the first time. Widely considered to be one…
13 September 2021