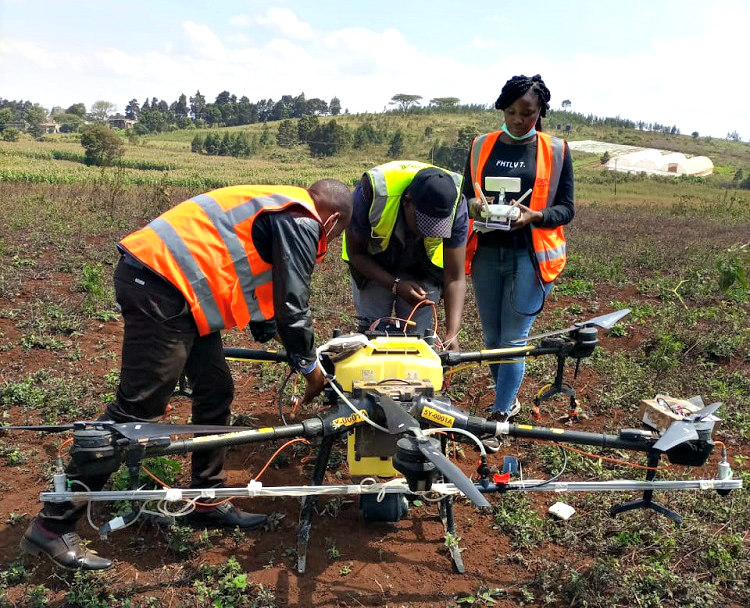 In early 2020, thousands of Kenyan farmers and rural communities suffered a severe disaster following desert locust invasion which destroyed their crops.
One swarm of locusts which can comprise of up to four million insects is estimated to eat food that can be consumed by about 35,000 people in a day.
In this blog – which can be read in full on the Science Africa website – Violet Ochieng describes how technology in the skies is being used for the surveillance of desert locusts and spray the fields infested with the pest.
Violet is the first winner of the inaugural Carol Ellison Science Award 2021 which is awarded to a student doing her/his research with CABI with the objective of enriching their research experience with the organisation. She says the technology is set to revolutionize agriculture as it can be extended to other priority pests similar to the desert locusts.
The young researcher with her team used drones fitted with cameras to identify the location of the locusts and other pests in the field. They also used them to spray the fields infested with the pest in Samburu County and the Veterinary Science Research Institute under the Kenya Agricultural and Livestock Research Organization (KALRO) at Muguga, where the study was conducted.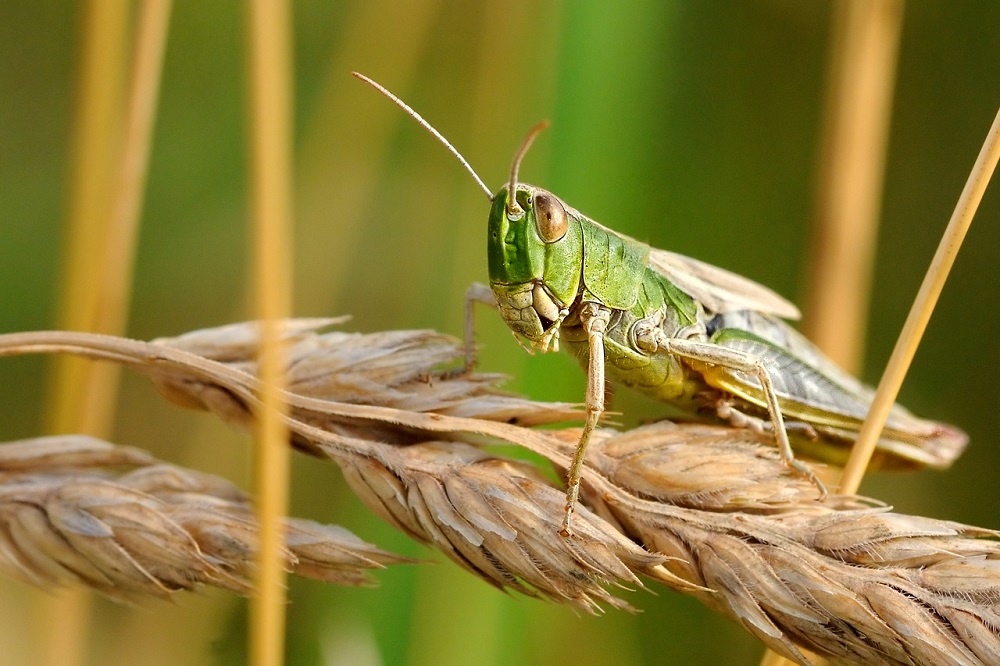 Although aircrafts could reach those particular areas, they were not available most of the time as they are expensive, require skilled personnel and risk the pesticide being blown away by the wind to untargeted areas.
You can read the story 'Drone Technology Shows Potential in Intensifying Locust Control' in full here.
Additional information
Main image: Violet Ochieng helps prepare the drone for flight (Credit: CABI).
Other relevant blog
See also the blog 'Carol Ellison Science Award winner highlights locust research at her first international scientific conference.'
Related News & Blogs
The Asian Development Bank (ADB) has published a story on its website which highlights the fight against desert locusts in Pakistan. Entitled 'Pest-Proof, Climate-Ready, Resilient Agriculture: Pakistan,' the story is concerned with the 'Strengthening F…
26 October 2022