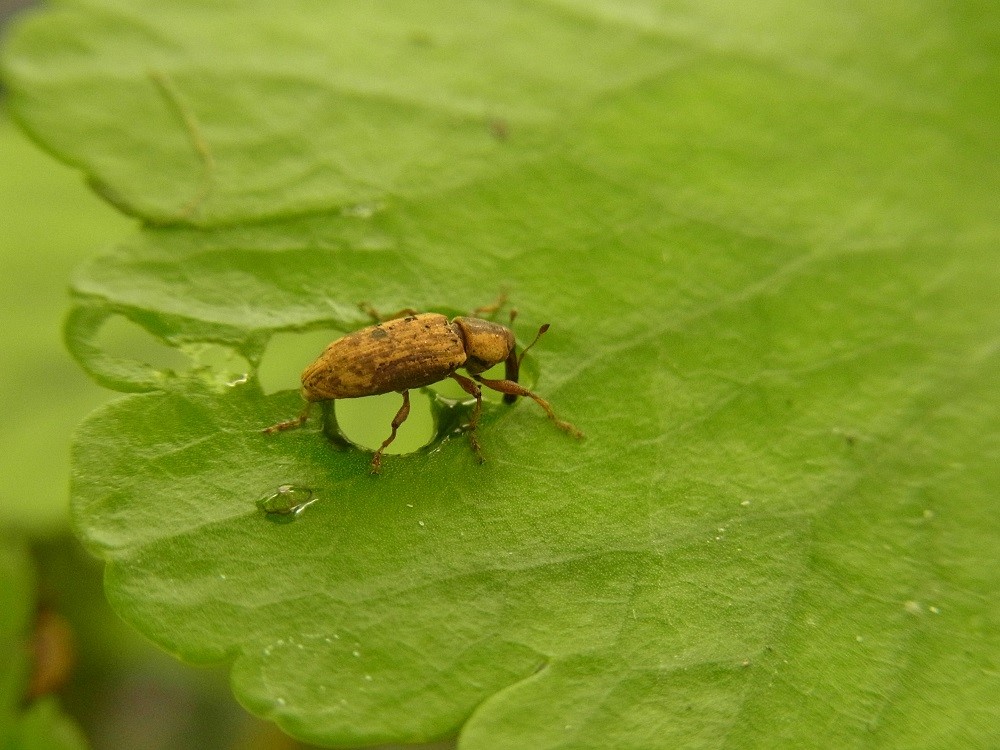 CABI's expertise in the management of invasive species has been shared at the XVI International Symposium on Biological Control of Weeds (ISBCW) 2023 held for the first time in South America in Puerto Iguazú, Argentina.
Scientists from CABI's centres in the UK and Switzerland took part in a range of workshops and sessions at the symposium where one of the objectives was to forge closer ties between South America and the rest of the international weed biocontrol community.
The event attracted a total of 156 participants from 19 countries and 64 institutions. They included Dr Hariet Hinz, Global Director, Invasive Species, and Dr Richard Shaw, Senior Regional Director, Europe and The Americas, who were two keynote speakers during scientific sessions at ISBCW.
Dr Marion Seier was also a moderator for a session on target and agent selection where the keynote speaker was Dr Robert Barreto of the Universidade Federal de Viçosa in Brazil.
The ISBCW was held close to the Iguazú falls – a world heritage site that constitutes the largest protected remnants of the Alto Paraná Atlantic Forest, with over 2000 species of plants, 400 species of birds, as many as 80 mammals, and countless fungi and invertebrate species.
This historic occasion provided a unique opportunity to gather about 165 weed biocontrol researchers and practitioners from all over the world in Argentina, to share experiences and current activities in weed biological control and to discuss the way forward for the discipline, particularly also with a view to South America.
Classical biological control (CBC) of weeds was pioneered on this continent in the 1950s-1970s, and South American countries have been a major source of biological control agents.
Current research into CBC of invasive rubbervine in Brazil with the potential future introduction of a rust pathogen as a classical agent might support the revival of weed CBC on this continent.
In her keynote speech on improving pre-release studies, Dr Hinz stressed that the safety of weed biocontrol agents has considerably improved over time, due to a better selection of species being tested and more rigorous testing procedures.
She further showed that while the establishment rate of agents has increased as well, effectiveness has not improved to the same extent, and more work is needed.
Meanwhile Dr Shaw, in his session entitled 'Articulating consensus between science and alien weed management', highlighted the advantage of learning from other disciplines who share the challenge of bridging the gap between research and implementation.
The session presented examples of coordinated work between both groups, discussed ways of stimulating more collaboration and observed that weed biocontrollers are always keen to collaborate.
Other CABI scientists involved at the symposium included Dr Sonal Varia and Dr Philip Weyl who joined Dr Vincent Lesieur, of the CSIRO European Laboratory, France, and Dr Hélia Marchante, from the Centre for Functional Ecology, Portugal, at a workshop on future prospects for the biological control of weeds in Europe.
The workshop examined how biological control researchers can capitalise on the release of agents, such as the South American weevil Listronotus elongatus against floating pennywort (Hydrocotyle ranunculoides), through closer collaboration both within Europe as well as with counterparts overseas.
Corin Pratt, meanwhile, was among the symposium prize winners having been selected for the best professional poster award outlining his work on the classical biological control of the ice plant Carpobrotus edulis.
Dr Shaw said, "The symposium gave us all within the weed biocontrol community the opportunity to further discuss how biological control agents can play a key role in the sustainable management of our ecosystems impacted by invasive plant species.
"The shared desire to collaborate on new research and knowledge in the field is strong and committed to advancing science towards meeting the challenges posed by widely established and problematic plant invaders as typified by our South American hosts."
Additional information
Main image: The Listronotus elongatus weevil released to control floating pennywort in the UK after more than 10 years of research (Credit: CABI).
XVI International Symposium on Biological Control of Weeds
The International Symposium on Biological Control of Weeds (ISBCW) was first organised in 1969, and has been the most important international meeting for weed biocontrol scientists since.
During these meetings scientists from all over the world get together to exchange advances in the discipline, renew ties of friendship and collaboration, and discuss the way forward.
The ISBCW, which was organised by FuEDEI, takes place every three to five years, and this is the first time it has taken place in South America.
Find out more at https://isbcw-iguazu.com/
Related News & Blogs
Scientific progress is being made in the fight against crop pests including Oriental migratory locusts, spotted-wing drosophila, Phthorimaea absoluta, pepper Phytophthora blight, and maize leaf spot disease. This is being achieved via the application o…
2 August 2023