You are here: Invasives Blog
December 22, 2020
Abdul Rehman, Kazam Ali, Umair Safdar
No Comments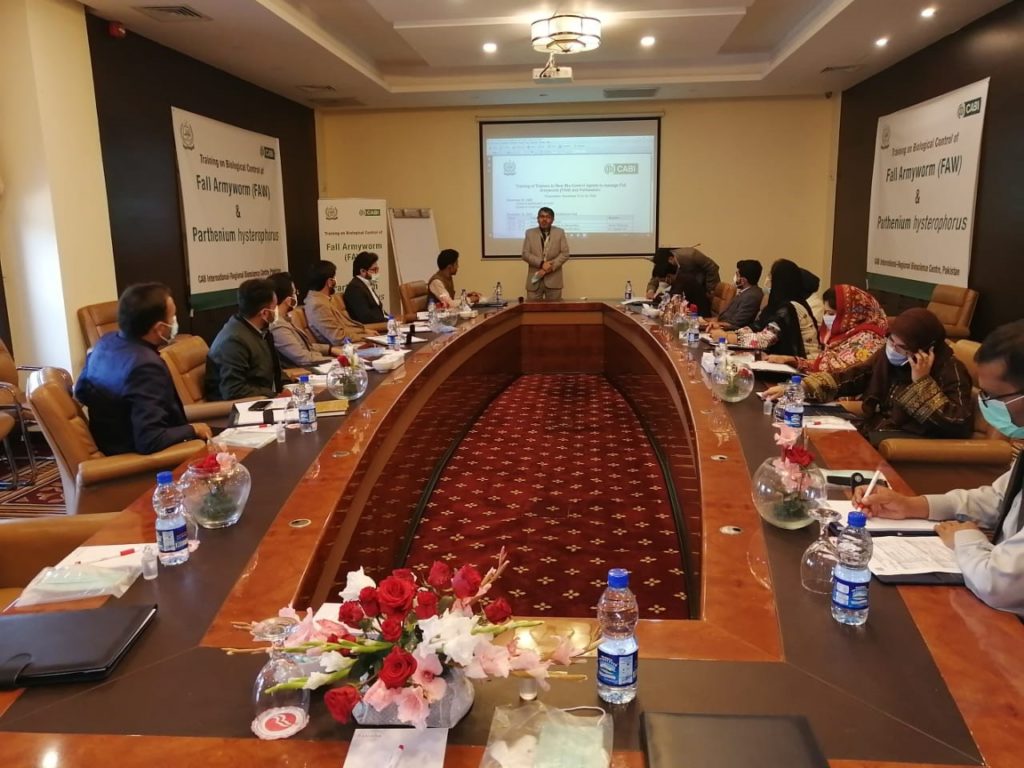 Under its Action on Invasives (AoI) programme CABI in Pakistan organized two training sessions for rearing biocontrol agents to manage fall armyworm (Spodoptera frugiperda) and parthenium (Parthenium hysterophorus) in December, 2020.
June 29, 2020
Ijaz Ashraf, Kausar Khan, Umair Safdar
No Comments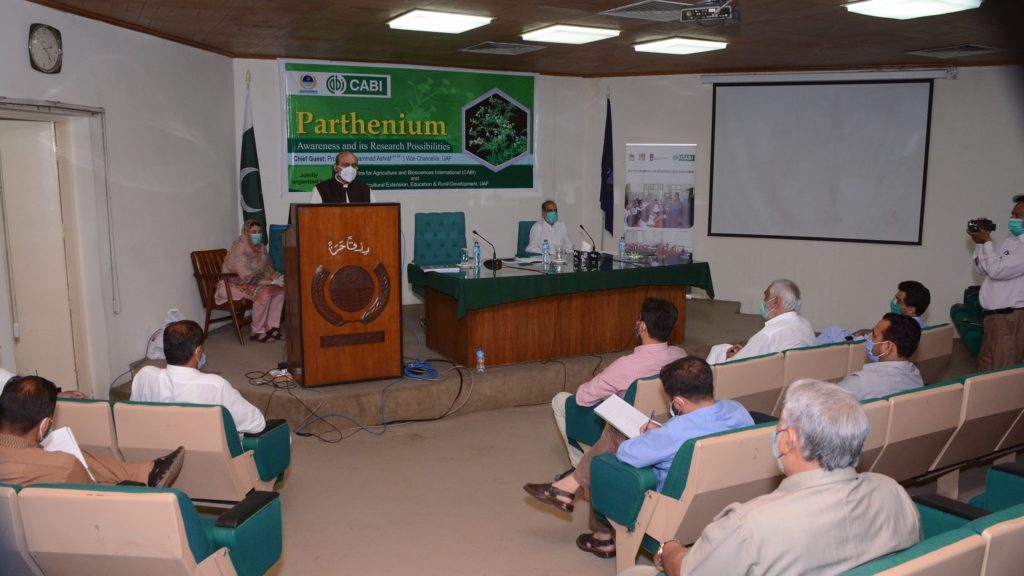 CABI in Pakistan, in collaboration with the University of Agriculture Faisalabad (UAF), arranged a seminar on 'Research–academia linkages on parthenium' held at New Senate Hall, on 9th June. Addressing the participants, UAF Vice Chancellor Prof. Muhammad Ashraf explained that parthenium is spreading at an alarming rate across the country and there is a clear need for…
March 6, 2020
Abdul Rehman, Umair Safdar
1 comment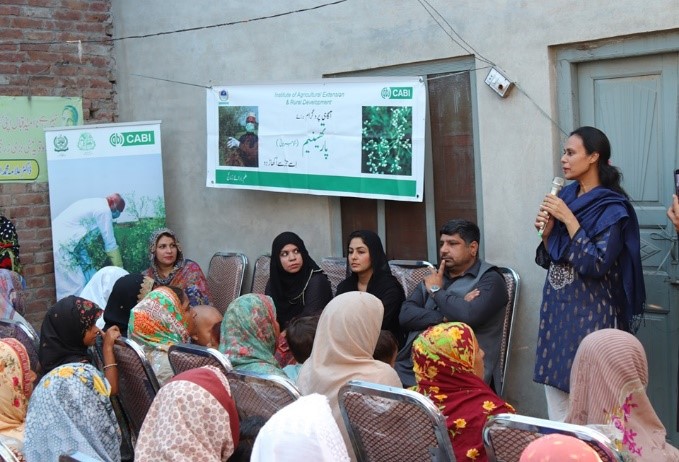 Last year, CABI in Pakistan in collaboration with University of Agriculture, Faisalabad (UAF) conducted a series of seminars in rural areas of Pakistan. The aim was to highlight the damages being caused by Parthenium weed to humans, livestock and biodiversity. As part of this, teams ensured inclusiveness of rural women as major stakeholders due to…
---
If you are active in the field of invasive species or development and would like to contribute to the Invasives Blog, please contact Donna Hutchinson. We are happy to post credible articles that we think would be of interest to our readership.
Views expressed in contributions do not necessarily reflect official CABI positions.