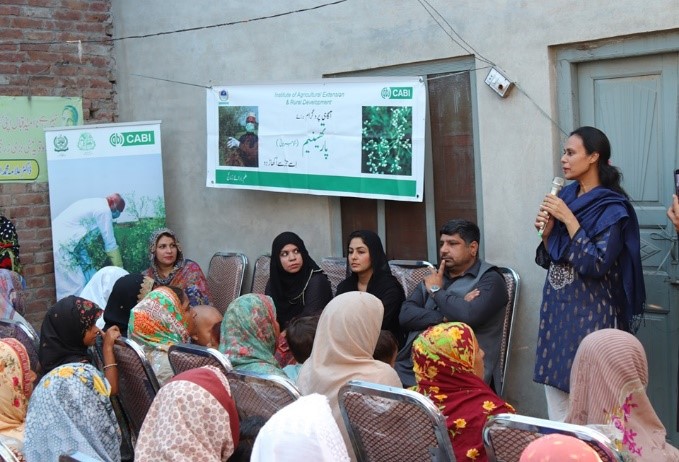 Last year, CABI in Pakistan in collaboration with University of Agriculture, Faisalabad (UAF) conducted a series of seminars in rural areas of Pakistan. The aim was to highlight the damages being caused by Parthenium weed to humans, livestock and biodiversity. As part of this, teams ensured inclusiveness of rural women as major stakeholders due to their equal participation in major rural activities from household management to agriculture operations.
Women were reached through seminars, female farmer days, and group meetings. Master trainers, trained by CABI, highlighted the health hazards posed by this toxic weed, which have now reached epidemic proportions. The participants learned about this invasive species through demonstrations and audio-visual aids to teach them how to properly identify it. The response of rural women was very positive as most of them were unaware of the dangerous characteristics of Parthenium although they had been suffering by its harmful nature.
Exclusive sessions were also arranged with key female stakeholders and leaders in the targeted community including Ladies Health Visitors, principles, headmistresses, and teaching staff of junior/high schools and colleges. The aim of holding these sessions was to make sure that these influential community leaders play their important role as change agents creating awareness among the masses of their local communities.
In discussions held with the female farmers, certain issues were raised like generation of alternative methods to hand-weeding/pulling for the disposal of Parthenium. It was also highlighted that in rural communities, the weed is not always viewed negatively as it is believed and even recommended that ingesting it can combat diabetes and joint pain.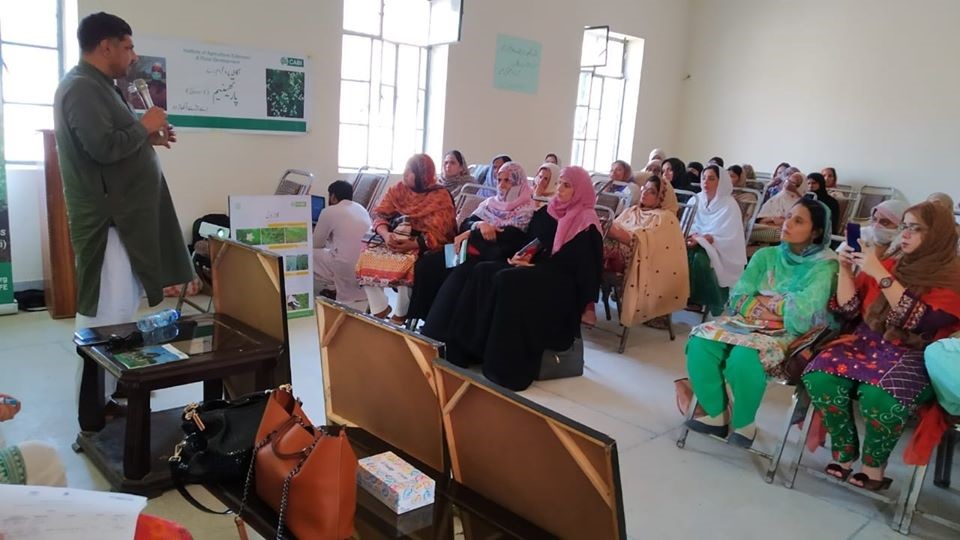 Parthenium is playing a lethal and destructive role in not only damaging agriculture but also the natural ecosystem. Parthenium is highly allergenic causing skin and respiratory problems for humans and animals, and consumption by livestock can taint meat. Plus, its high seed count and allelopathy means that it spreads quickly and outcompetes native plants. It is a serious and noxious invasive species.
Dr Ijaz Ashraf, Focal Person UAF stated that this participatory approach should be followed in the eradication of Parthenium and women play a vital role in creating awareness among their families and communities.
After extensive surveys, CABI last year published Parthenium: Impacts and coping strategies in Central West Asia. The document includes detailed information about the perceptions of Parthenium among communities in Pakistan and CABI's recommendations on the management and control of this noxious weed.
Find out more about Parthenium
Related News & Blogs
A potentially game-changing approach used by CABI scientists in Switzerland could help populations detect Asian hornet nests and destroy them
25 August 2023