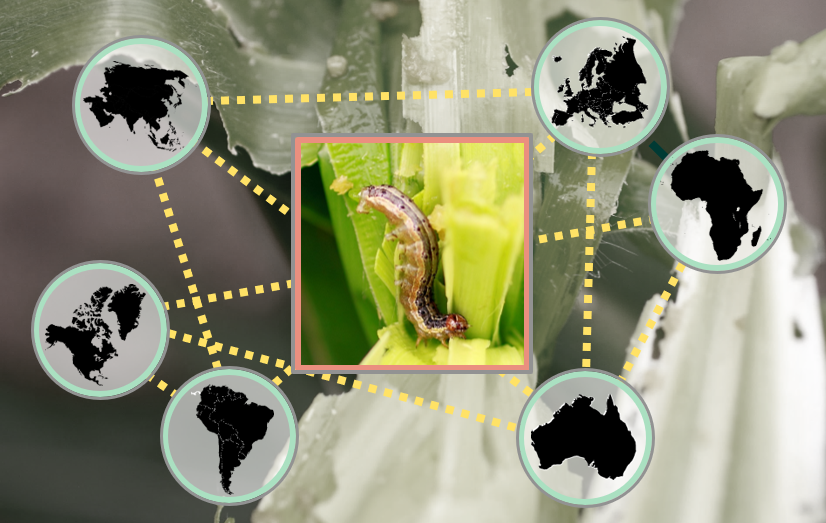 As COVID-19 forces more and more people indoors, the challenges facing scientific research do not diminish. If anything, the sudden requirement to maintain a sensible distance between colleagues serves only to highlight the lack of resources currently available to facilitate remote working and collaboration in research circles.
This year, CABI are launching a new Research Collaboration Portal for Fall Armyworm researchers. This initiative will provide a web-based platform for researchers across the world to collaborate, discuss and share data, and aims to address the widespread issue of research duplication.
The Research Collaboration Portal will be a free, open access platform and will provide a space for users to share research headlines and data, as well as to discover other researchers across the world working on similar projects.
We are currently requesting input from Fall Armyworm researchers to help us ensure that the launch of the Research Collaboration Portal meets user expectations.
If you are a researcher studying Fall Armyworm, we would very much appreciate you taking the time to fill out a very short survey (~10 minutes). Please note this survey closes midnight (GMT) on Sunday 29th March 2020.
At this time, organisations including CAAS, CIMMYT, EUPHRESCO, FAO, ICAR, ICIPE, IITA, KALRO and a number of universities are involved in the conception and creation of the Portal, but following its launch it will be available for researchers and research groups worldwide to use.
In December 2019, FAO announced that 2020 would mark the beginning of a three-year global initiative combatting Fall Armyworm. As increased attention is focused on this devastating insect pest, CABI anticipates that the Fall Armyworm Research Collaboration Portal will provide a key platform for researchers and groups to come together to most efficiently produce the research needed to inform effective Fall Armyworm prevention and control.
This new Research Collaboration Portal for Fall Armyworm has been developed by CABI's Action on Invasives programme, with funding support from the UK Department for International Development (DFID) and the Netherlands Department for International Cooperation (DGIS)
Related News & Blogs
A new study led CABI scientists has examined the potential for collective action to fight the fall armyworm (FAW) pest with biological controls in rural Zambia. The research, which was conducted in partnership with colleagues from the Zambia Agricultur…
30 May 2023