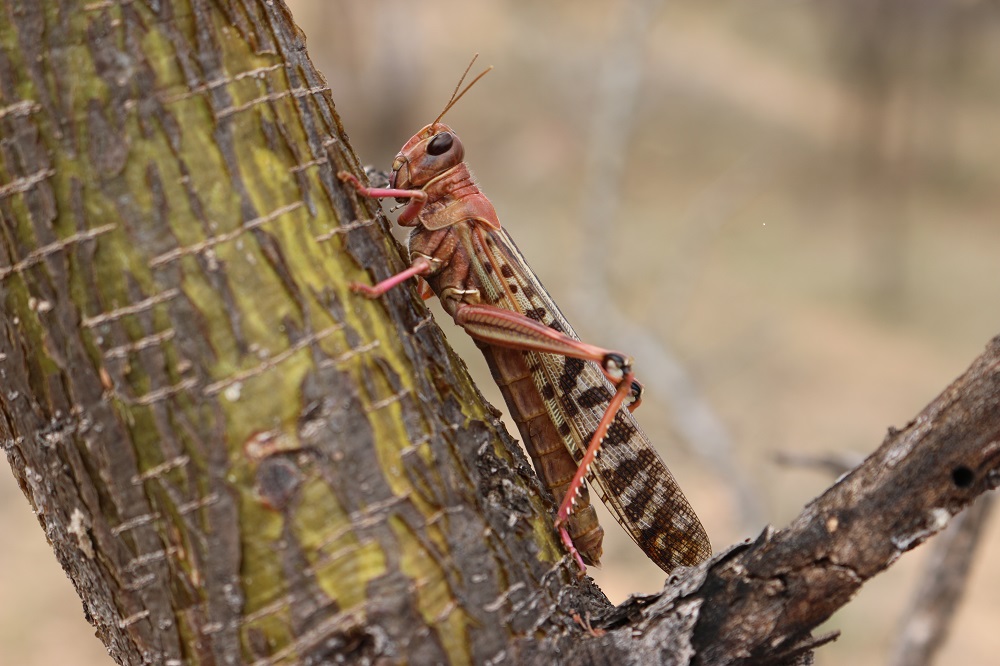 CABI experts on invasive crop pests, based at the regional centre in India, have joined forces with the Food and Agriculture Organization of the United Nations (FAO) to help farmers in the Asia Pacific region stave off the scourge of the desert locust (Schistocerca gregaria) and fall armyworm (Spodoptera frugiperda).
A letter of agreement has been signed between the two parties to formulate a harmonized strategy for fighting the transboundary pests which post a huge global threat – both in terms of biodiversity and agriculture, trade, tourism and development – including in India and Pakistan and other countries in South Asia.
The partnership will see regional guidelines drafted to devise, validate and deploy ecologically based plant health solutions – which are more environmentally friendly and safer-to-use – to tackle the desert locust and fall armyworm which pose a severe risk to local, regional and national food security as well as the livelihoods of millions of smallholder farmers. The regional guidelines will be brought about by conducting regional consultations, webinars and surveys.
Gopi Ramasamy, Regional Director, CABI South Asia, said, "It is envisaged that, through enhanced preparedness of national authorities and stakeholders, our partnership with the FAO can increase awareness of a broad suite of agroecological tools and techniques to concurrently resolve these potentially devastating transboundary pest problems."
Mr Ramasamy added, "There is scope for policy intervention, more coordinated research efforts and uniform communication on the management of these pests – leading not only to their sustainable control – but also preparedness for other invasive species that might become a threat in the future."
Dr Malvika Chaudhary, Project Manager of this initiative along with her team member Dr Manju Thakur, will be conducting regional consultations and webinars across the region in the next six months. CABI experts on invasive species will also assist in sharing their experiences and expertise on the Asia Pacific region.
Additional information
Main image: Desert locust (Credit: CABI).
Find out more about CABI's work to fight invasive crop pests sustainably in South Asia from the centre page.
Relevant news story and journal article
See also the new story 'CABI warns of rapid spread of crop-devastating fall armyworm across Asia' and journal article 'Early preparedness: Bangladesh proactive steps towards desert locust invasion in South Asia.'
CABI BioProtection Portal
The CABI BioProtection Portal is a free, web-based tool that enables users to discover information about registered biocontrol and biopesticide products around the world. Find out more here: https://bioprotectionportal.com/
Related News & Blogs
CABI has shared its expertise in drone management of insect pests at the Entomology 2023 conference which was hosted by the Entomological Society of America (ESA). The conference, which took place in person at the Gaylord National Resort & Conventi…
8 November 2023