This month's International Day of Women and Girls in Science aims to engage women and girls in science. As part of this international day, we are highlighting some of the invaluable work CABI's female scientists do in the field of agricultural science.
Zambia-based Chapwa Kasoma is a postdoctoral research fellow in invasive species management. We spoke with Chapwa about her love of science and some of the important projects she is currently working on with CABI.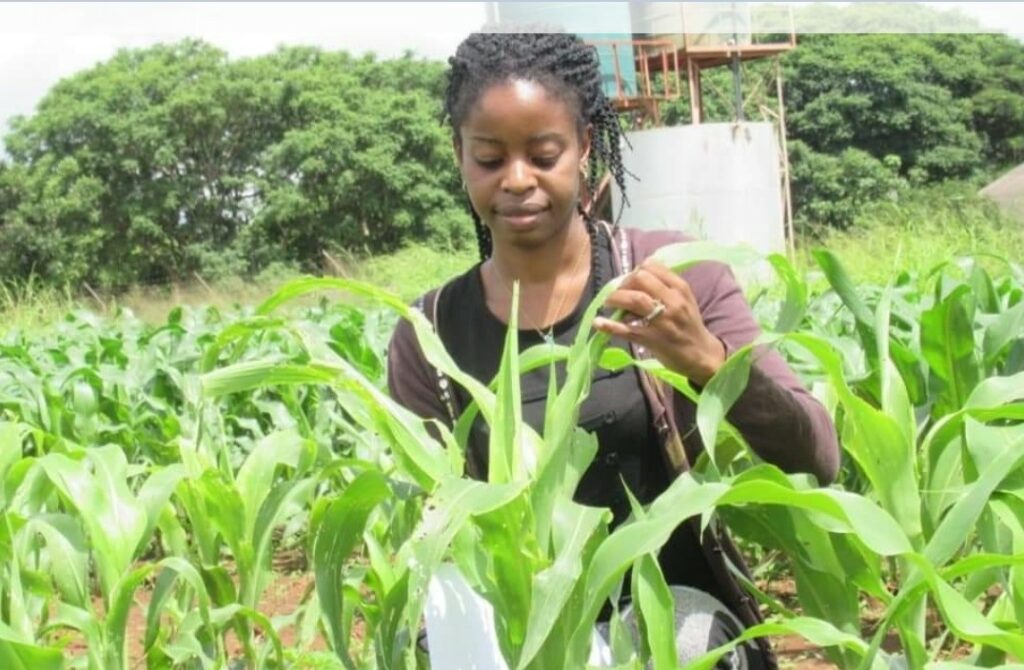 What do you think sparked your interest in science?
I was a very curious child. I think that in my reading I encountered various subjects; among them, I recall I read about detective work that involved the use of scientific tools. You know, things like fingerprinting. Of course, at that point, I didn't understand what they were, but I could understand the concept.
So, I think that those were the very first steps into appreciating the potential of science and what it can do to solve problems.
The field of invasive species management is fairly specialized. Did invasive species always interest you?
I started out in the field of biotechnology – that was my first degree. I did my masters in plant breeding and seed systems. When I got to do my doctoral degree, the research part of it was dealing with an invasive species that had just come into Africa – fall armyworm.
So, I fell in love with working with invasive species. I saw how much havoc the fall armyworm can cause, especially for maize, which is a major crop here.
Farmers and other members of the community, whenever there is an invasive species, what they do is spray. So, I thought, wait a minute, why don't I get into this space and see how I could help develop more eco-friendly management strategies. I also wanted to sensitize members of the community about the dangers of resorting to chemical pesticides all the time.
What are the main challenges of working in invasive species management?
Trying to convince communities, especially farming communities, on the use of integrated pest management as a safer option to chemical pesticides. That can be very challenging. Because you know in today's world everything is instant and everybody is expecting quick answers. And that's also the case when it comes to pest management. Farmers want quick answers.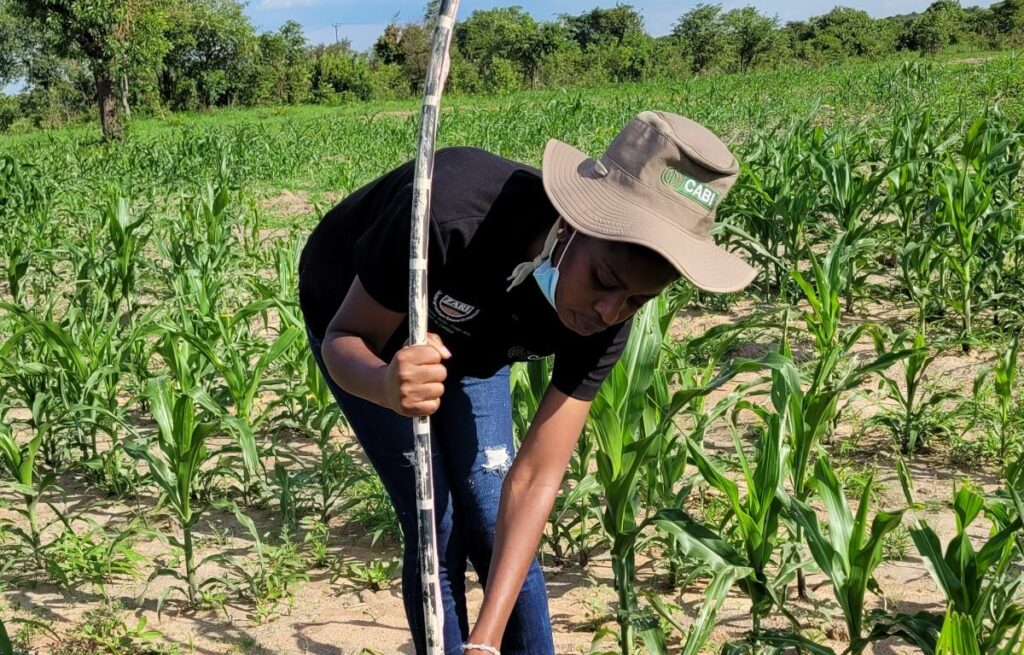 What invasive species are you currently focusing your time on?
The first one is cassava brown streak disease, which is fairly new to Zambia (2018) So, we've embarked on some work in collaboration with the National Agricultural Research Institution.
That work is taking two forms: there is a research part where we are trying to gather information on the impact thus far – attitudes, perceptions, and possible interventions that could be employed to curb the damage that's caused by cassava brown streak disease.
There is also a communication campaign that I'm coordinating to raise awareness of cassava brown streak disease. Unfortunately, this disease is a silent one and it's very difficult to identify in the field.
How about fall armyworm? Are you still working on that particular invasive species?
I'm still doing research on the fall armyworm. We are conducting investigations and feeding into the development of a coherent integrated pest management programme.
What do you find most rewarding about your career in invasive species management?
It's something that I think the reward comes in being able to solve problems and in being able to contribute to agriculture, which is something that puts food on our table. When you see better ways of managing pests and better ways of living in harmony with the environment because of the contribution that you've made, that is actually the greatest reward.
Further reading:
Chapwa is a science, technology, engineering, and mathematics (STEM) advocate and contributes to the projects as Stirring Steam for STEM and Zambian Women in Agricultural Research and Development (ZaWARD)
Listen to the podcast
Related News & Blogs
A potentially game-changing approach used by CABI scientists in Switzerland could help populations detect Asian hornet nests and destroy them
25 August 2023