Japanese knotweed (Fallopia japonica) is a highly invasive species that is having a devastating impact on native biodiversity and local infrastructure in its introduced range in the UK, Europe, North America and Canada.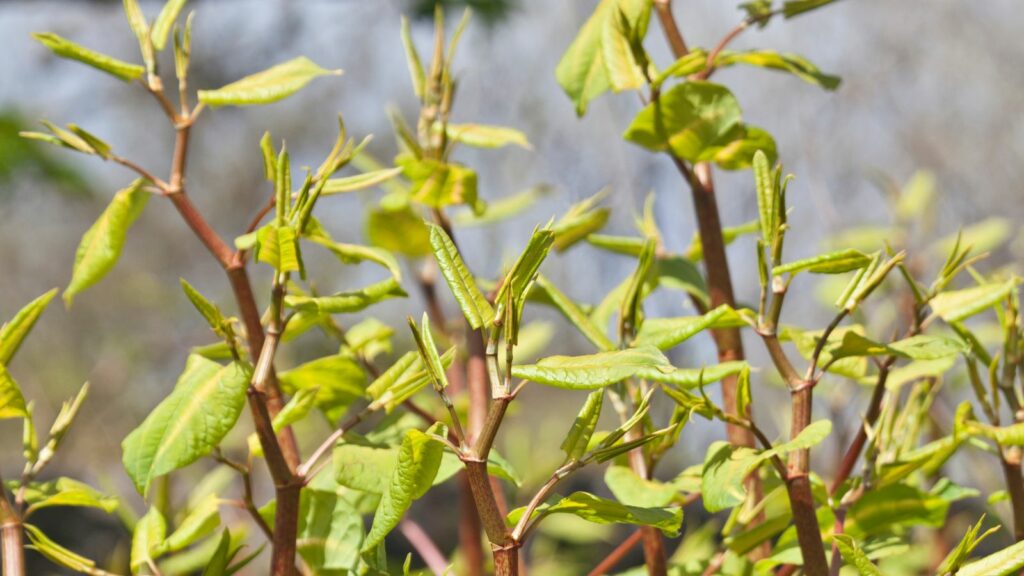 How invasive is Japanese knotweed?
Japanese knotweed (Fallopia japonica) is one of the most damaging invasive weeds which has become extremely problematic across Europe, including the UK. The Victorians introduced the species to the UK from Japan in the mid-19th century.
In its native Asian range, this plant species evolved with more than one specialised natural enemy which helped to control its growth and spread. However, none of these natural enemies are present in its introduced range, meaning this non-native invasive grows out of control.
What are the characteristics of Japanese knotweed?
Japanese knotweed is a fast-growing and strong clump-forming perennial, with tall, dense annual stems. The species grows up to a metre a month, with the bamboo-like stems of the weed growing to over 2.1m (7ft) tall. New plants can grow from pieces of rhizome (the root) as small as 1cm.
In winter the plant dies back to ground level and in the spring, reddish-purple fleshy shoots emerge at ground level. These produce tall canes with characteristic purple flecks in the summer. With heart or shovel-shaped leaves, the creamy-white flower tassels produced in late summer and early autumn reach up to 15cm (6in).
What impact is Japanese knotweed having in the UK?
Japanese Knotweed is one of the most destructive of all the invasive species found in the UK. In fact, it is so problematic that it's a criminal offence to plant it or to encourage its growth in the wild. It is estimated that Japanese knotweed costs the British economy around £165.6 million per year.
Knotweed can grow in most soil conditions found in the UK, particularly in man-made habitats, such as roadsides, waste ground, railway embankments and cuttings and along rivers and streams.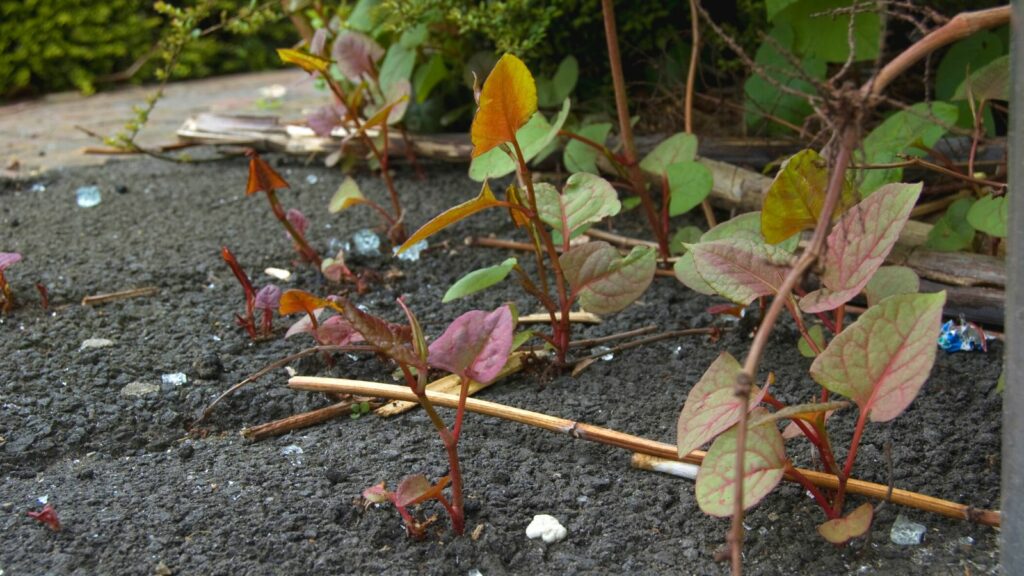 How do you control its spread?
Chemicals are currently used to control the weed but given the rate at which this species spreads this approach is costly and unsustainable. An alternative method is biological control which could offer a more economical, sustainable and environmentally friendly approach.
CABI's scientists have carried out extensive research into the biocontrol potential of an insect and a fungal pathogen since 2000 in the UK and USA, extending to Canada in 2007 and then to the Netherlands in 2019.
Through their research scientists highlighted a number of possible natural agents. The scientists saw Aphalara itadori psyllid (a small sap-sucking insect) and fungal leaf-spot pathogen, Mycosphaerella polygoni-cuspidati, as having the highest potential as biocontrol agents.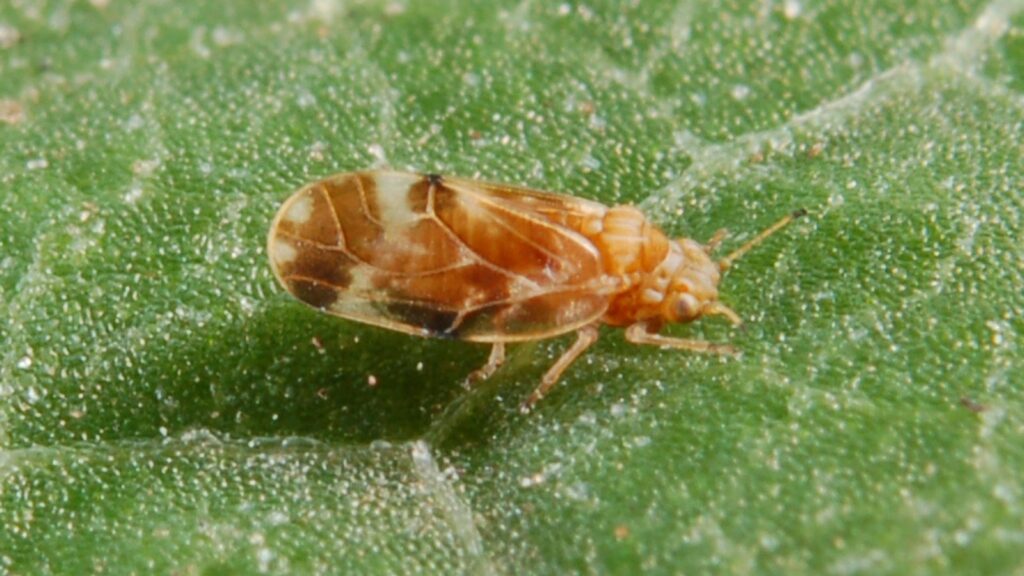 CABI is working with the UK Government on the approved release of the specialist psyllid as a control agent for Japanese knotweed in the UK. The psyllid was approved for release in the UK in 2010 followed by mass releases during subsequent years. The releases are taking place in field trials at a number of sites in England and Wales.
The fungal leaf-spot pathogen, Mycosphaerella polygoni-cuspidati, was not successful as a classical agent due to its potential to damage other plants. However, it is now undergoing research to assess its suitability as a mycoherbicide (a herbicide based on a fungus).
CABI's work on invasives
CABI has worked on invasive species which are one of the five leading drivers of global environmental change for more than 100 years. We develop practical ways of tackling the biggest threats. Plus, we provide robust data on how invasives impact on human well-being and the environment.
Find out more about our work in invasive species
Further information:
CABI compendium on Japanese knotweed
Scottish Invasive Species Initiative website
Related News & Blogs
Flattened spotted lanternflies fill the streets of New York City as civilians join the race to stop the pests. Credit: Ali Cherkis for The New York Times Across New York City, large marks and smears of red-like paint are lining the streets. They're app…
26 September 2023