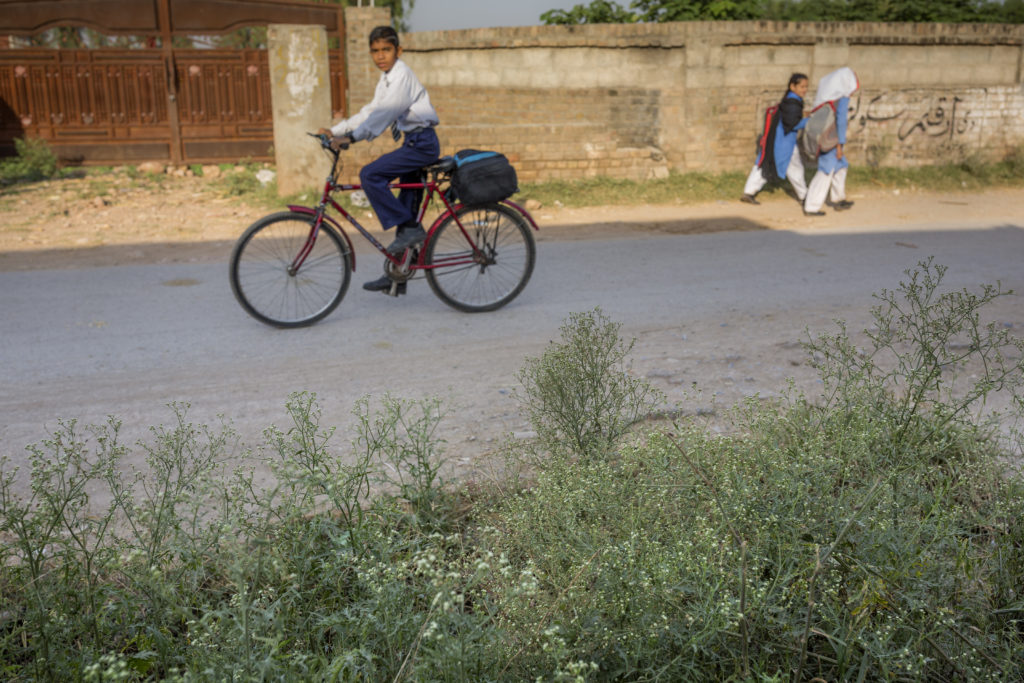 CABI recently organized a two-day training and planning workshop for its university partners on "Awareness and Management of Parthenium" in Islamabad. The workshop was attended by key stakeholders and postgraduate students of partner universities such as the University of Agriculture in Faisalabad, PMAS-Arid Agriculture University in Rawalpindi, and University of Sargodha.
Mr. Abdul Rehman, Deputy Director of Programmes at CABI welcomed and briefed the participants about the organisation's history and mission. Talking to the participants about the Action on Invasives programme, Mr. Rehman highlighted that parthenium is a noxious weed that causes damage to our crops and environment and can also have concerning effects on livestock and animal health. Participants were given a brief overview of other invasive threats like fall armyworm and were urged to take early response measurements to tackle the threat.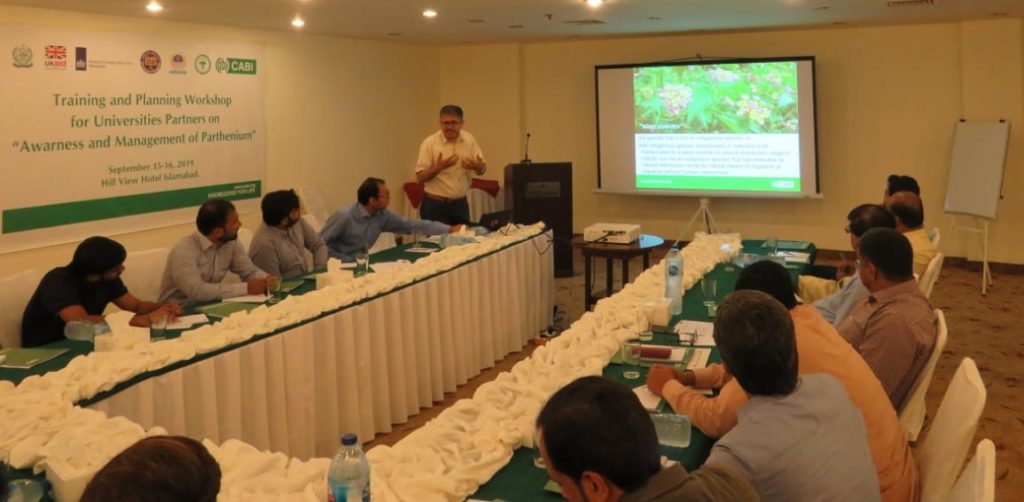 CABI's Dr. Umair Safdar then discussed the activities of the CABI pilot programme in Sheikhupura and Islamabad and showed the documentary and public service messages on parthenium to the participants.
All the attendees took a keen interest on this topic and asked questions followed by a discussion. Furthermore, the key stakeholders from the respective universities prepared plan of work to raise awareness on parthenium among the youth population. It was agreed that they will conduct awareness seminars in universities, colleges and schools of their respective region, targeting both boys and girls. The activities, like awareness walks and stalls at prominent places of city will also be part of the interventions.
"As students of today we feel that young people play an important role in the development of an information-oriented society," said Hassan Raza, a student participant. "By educating youth on the menace of parthenium, long-term results could be generated."
All the guests appreciated the efforts of CABI for taking up the issue of parthenium and said that with mutual collaboration, the mission to raise awareness about and management of parthenium will be efficiently carried out.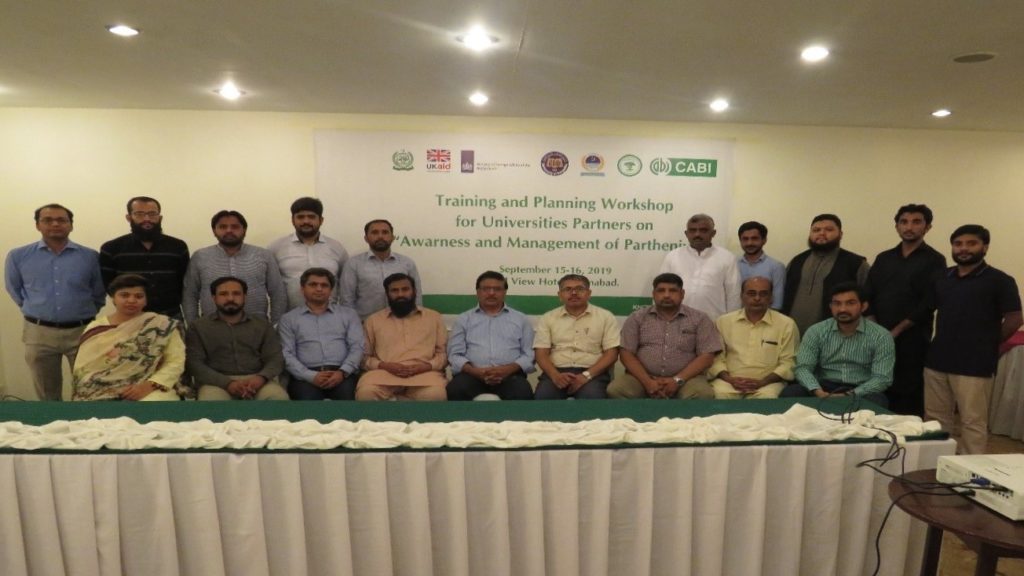 At the end of the workshop, training materials (booklets, leaflets, audio-video materials etc.) were provided to the key stakeholders so that they could use them to assist in further training in their respective areas.
---
Find out more:
Related News & Blogs
Scientists are busy investigating effective safer-to-use, and friendlier to the environment, biological control agents to fight one of the world's most noxious invasive weeds – parthenium (Parthenium hysterophorus). Former CABI PhD student Dr Benno Aug…
6 March 2023