Parthenium is a highly invasive plant species. It threatens agricultural productivity, biodiversity, and human and animal health wherever it takes root. In Pakistan, it's called famine weed because of its devastating impact on crop yields and livelihoods.
In a new video, see how astronomy and agriculture come together in an innovative way to tackle parthenium in Pakistan.
CABI and the University of Manchester joined forces to map Parthenium using remote sensing technology. The four-stage project used Earth observation data, including Sentinel missions, to determine the extent of Parthenium's spread in major arable regions of Pakistan.
Remote sensing invasive weeds
Although remote sensing is used in agriculture, the technology has largely remained unexplored for invasive weeds. Rene Breton, Professor of Astrophysics at Manchester University, explains how space could help tackle a problem like Parthenium.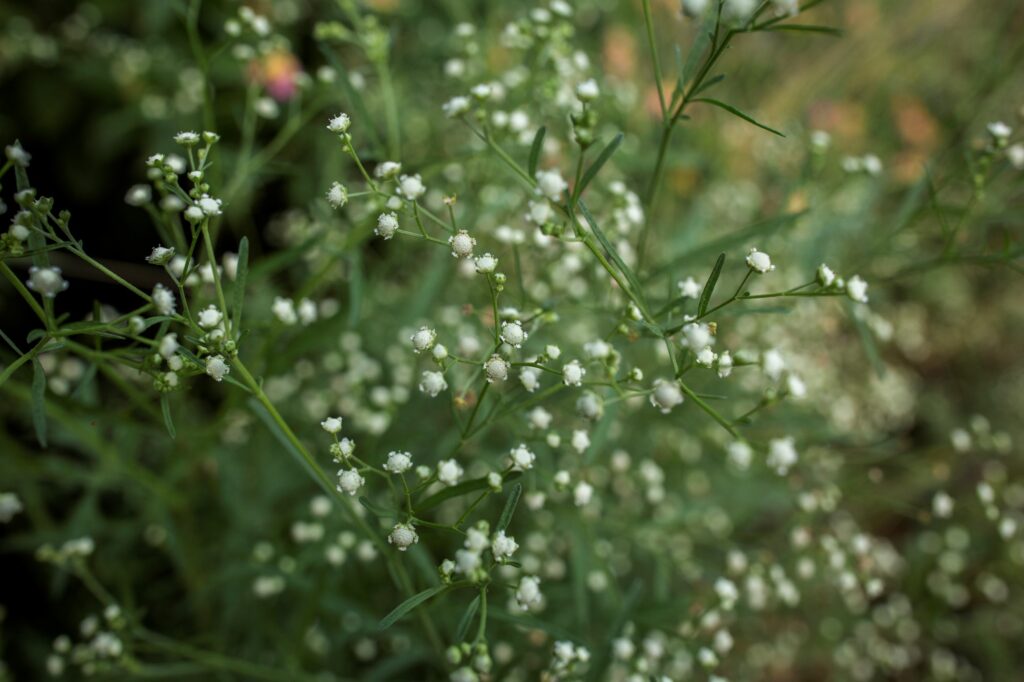 "The spread of an invasive weed such as Parthenium affects large geographical regions such as the entire South Asian subcontinent. Tackling it requires a global approach such as monitoring using Earth observation satellites. The task is not easy as it implies spotting a green plant hiding among other green plants.
"Astronomers have vast experience with image analysis and the detection of faint signals. When an opportunity from the Science and Technology Facilities Council came up to fund research to tackle global challenges, we immediately recognised that an interdisciplinary team, including astronomers like myself, could possibly find innovative solutions."
Focusing on Parthenium
CABI and the University of Manchester chose to focus on Parthenium because it is such a devastating problem. Moreover, it allowed the team to build on CABI's work on Parthenium from the Action on Invasives programme.
CABI brought a wide range of expertise to the project. In particular, invasive species management, ground-truthing, environmental suitability modelling, and geospatial analysis.
The University of Manchester team determined that satellite imaging was the best way forward for mapping Parthenium on a large scale.
Using satellite images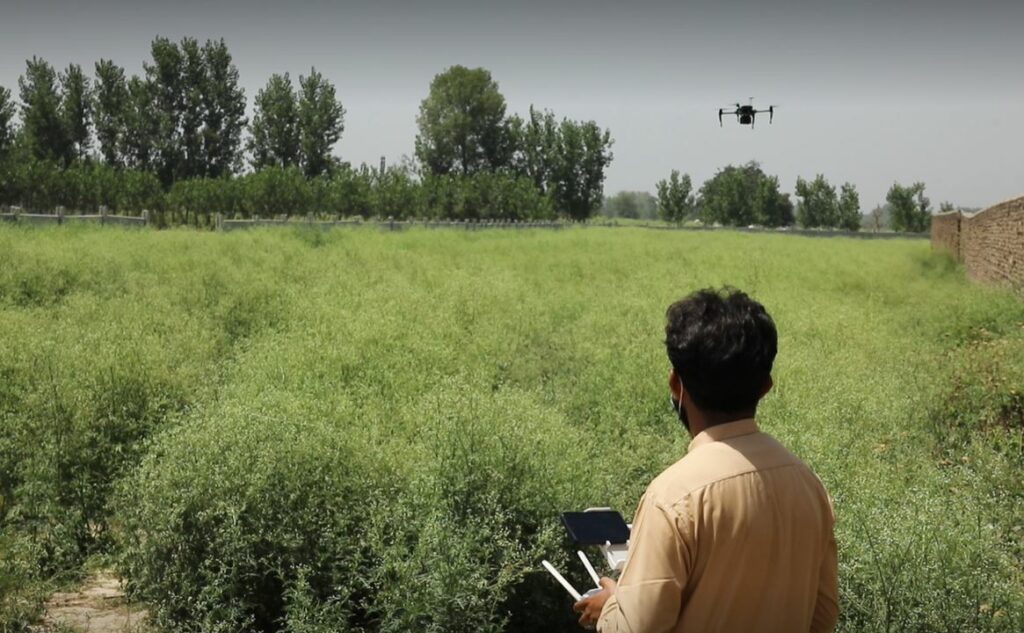 Rene Breton explains. "For this project, Sentinel-2, which is a European Space Agency mission currently comprising two satellites was used. It's capable of using its optical camera to observe the earth and get details as precise as 10 meters in size up to 12 different colours.
"The challenge of tracking Parthenium from space uses "Big Data" techniques, which are required to process the vast quantities of images collected by Sentinel-2. Then, we had to "train" computer programmes using artificial intelligence to automatically detect the signature of parthenium in the satellite images."
The team needed to validate the data from Sentinel-2 by comparing it with data measured on the ground – a process known as ground-truthing. However, such a large geographic area required an innovative approach.
An innovative approach to ground-truthing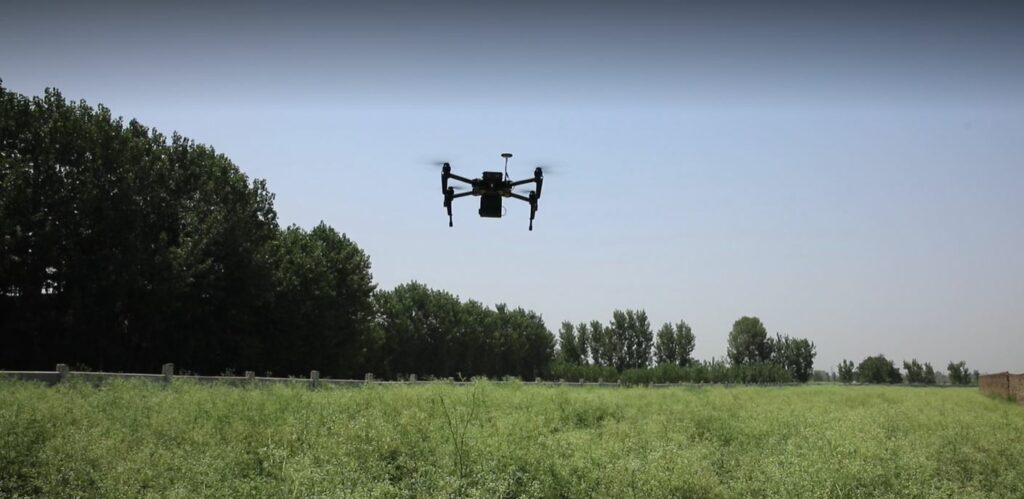 The solution was 'HawkPi' – a camera, that can obtain images in six different colours, mounted under a quadcopter. HawkPi enhanced the data collected by CABI on the ground by flying over fields containing Parthenium and other plants. The high-resolution multi-colour images collected helped train the artificial intelligence programme.
The ground-truthing confirmed that hyperspectral data can discern Parthenium from crops and other plant species. Static maps show the current extent of the weed at field and landscape levels. So, what has this project demonstrated and what are the potential outputs?
"In this project, we've demonstrated that the detection of Parthenium at scale using Earth observation data is possible.", explains Cambria Finegold CABI's Global Director of Digital Development.
Remote sensing outputs
"The project has delivered concrete outputs that are useful today for decision-makers in Pakistan. But it's also developed improved methods for mapping and modeling the distribution of parthenium that serve to demonstrate what's possible.
"A lot of the power in remote sensing technologies is in the scale. You can monitor and analyse what is going on over much larger regions, at a much lower cost than with conventional methods. It's also super useful for reaching remote and inaccessible areas, which is a really powerful thing, especially for reaching under-served populations."
Our changing climate is increasing the threat that invasive plant species pose to global food security. With the continued development of this technology, the mapping of parthenium in Pakistan can pave the way for its application to other geographies and species, allowing rural communities around the world to benefit.
Remote sensing Parthenium project
Find out more about the Remote Sensing Parthenium in Pakistan project
Related News & Blogs
Scientists are busy investigating effective safer-to-use, and friendlier to the environment, biological control agents to fight one of the world's most noxious invasive weeds – parthenium (Parthenium hysterophorus). Former CABI PhD student Dr Benno Aug…
6 March 2023