Today marks the beginning of UK Invasive Species Week (24-30 May) – a week to raise awareness about the threat of invasive species in the UK and the significant negative impacts they cause to our environment, our economy and our daily lives.
Invasive non-native species are estimated to cost the British economy £1.7 billion a year. Plants can be particularly troublesome. In their native habitats, plants are kept in check by natural enemies such as insects, but when introduced to a new habitat or 'range' without these natural enemies, certain plant species can thrive and spread. Once out of control, they can damage delicate ecosystems, cause health problems and even destroy buildings and infrastructures.
Conventional management approaches are failing to stem the spread of these non-native plants. The UK government partnered with devolved administrators and a wide range of stakeholders to fund CABI's research into biological control as an alternative, cost-effective and sustainable management option.
Classical biological control – or biocontrol – aims to redress the imbalance that invasives can cause. It is the use of specialist living organisms to control pest populations, in this case, invasive plants. By screening the most damaging natural enemies from the invasive plant's native range and releasing them as 'biocontrol agents' into the invaded habitats, we can lessen the plant's harmful impacts in an environmentally safe, long-lasting and cost-effective way.
We look at five non-native invasive species that have become established in the UK – Japanese knotweed, Himalayan balsam, Floating pennywort, Australia Swamp Stonecrop (Crassula) and Azolla – and CABI's work to find natural ways to control them.
Japanese knotweed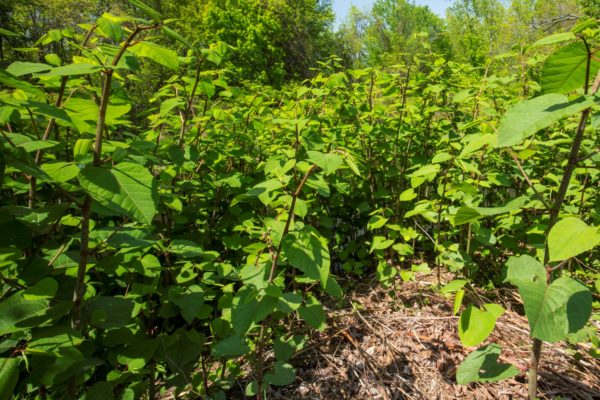 Japanese knotweed (Fallopia (= Reynoutria) japonica) is a highly invasive species and has become problematic in its entire exotic range, with detrimental impacts on native biodiversity and local infrastructure such as buildings and railways.
Find out more:
https://www.invasive-species.org/species/japanese-knotweed/
https://www.cabi.org/isc/datasheet/23875
Himalayan balsam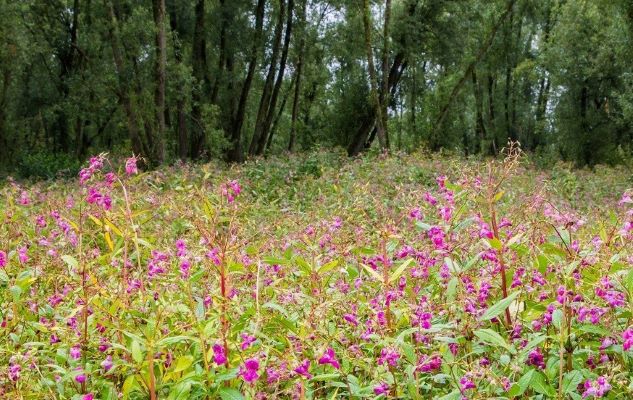 Himalayan balsam (Impatiens glandulifera) has rapidly become one of the UK's most invasive weed species, colonising river banks, waste ground and damp woodlands. It successfully competes with native plant species, reducing local biodiversity.
Find out more:
https://www.invasive-species.org/species/himalayan-balsam/
https://www.cabi.org/isc/datasheet/28766
Floating pennywort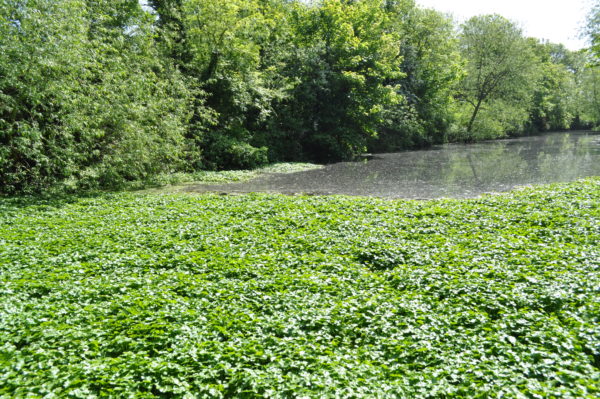 Native to the Americas and introduced in the 1980s through the ornamental aquatic trade, floating pennywort (Hydrocotyle ranunculoides) is a strong contender for the title of worst aquatic weed in the UK, having spread rapidly from garden ponds into our waterways.
Find out more:
https://www.invasive-species.org/species/floating-pennywort
https://www.cabi.org/isc/datasheet/28068
Australia Swamp Stonecrop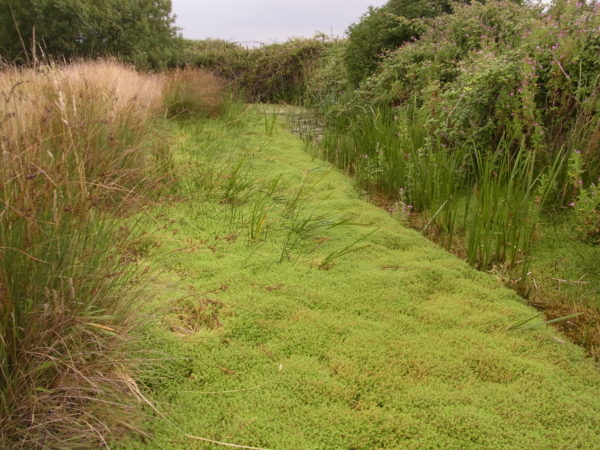 Australian swamp stonecrop (Crassula helmsii) is an invasive aquatic plant that dominates still and slow-flowing waterbodies. Initially introduced from Australia in the early 1900s, it is now spreading across waterbodies in the UK and parts of Western Europe.
Find out more:
https://www.invasive-species.org/species/australia-swamp-stonecrop
https://www.cabi.org/isc/datasheet/16463
Azolla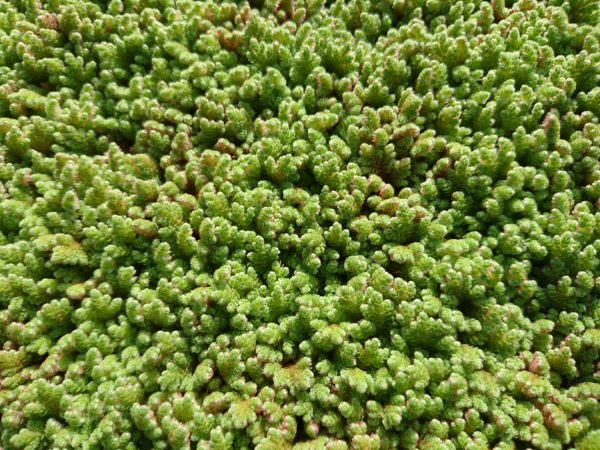 Native to the Americas, Azolla filiculoides was introduced to the UK in the 19th century and became naturalized, going on to become widespread on slow moving and stationary water bodies, frequently infesting valuable or threatened habitats.
Find out more:
https://www.invasive-species.org/species/azolla/
https://www.cabi.org/isc/datasheet/8119
Find out more about CABI's work on invasive species in the United Kingdom
Learn more about CABI's work on invasive species in the UK and globally For more information about invasives species worldwide, visit the Invasive Species Compendium
All images © CABI
Related News & Blogs
Azolla filiculoides is also known as floating water fern or fairy fern. It is a small, aquatic, free-floating fern native to the warm temperate, and tropical regions of the Americas. The species has been introduced around the globe: to Australia, New Z…
19 May 2023