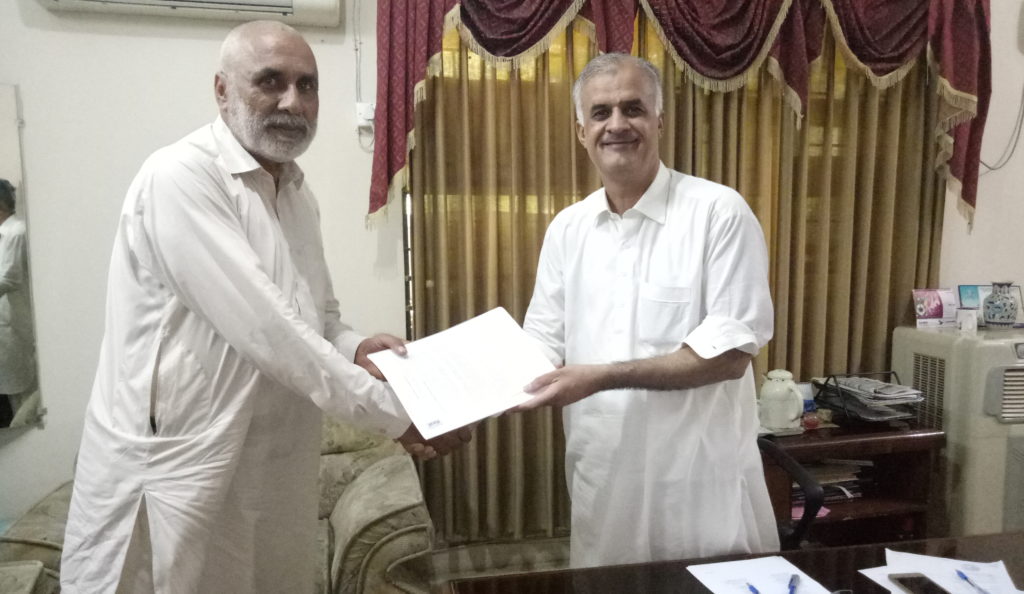 Invasive alien species are one of the major threats to biodiversity, also having negative impacts on crop production, human, and animal health. Invasive alien plants are creating huge problem in Pakistan affecting natural and semi-natural ecosystems causing considerable cost to the economy and environment. Comprehensive efforts are required to deal with this issue to prevent and manage the introduction of new invasive species.
Under its programme, Action on Invasives, CABI has planned to engage the Punjab Rural Support Programme (PRSP) Multan region, a stakeholder from outside the agriculture sector, to conduct a training programmes.
The approach has been to train and equip lead trainers, who will then pass on the training and awareness materials to community members through community organizations including women-only groups. To support these activities, CABI are sharing printed materials and a number of videos and public service messages which focus on awareness and simple management approaches.
PRSP is currently operating through 65 so-called "Social Mobilization Teams" (SMTs) in 20 Districts of the Punjab. The programme activities are overseen by regional offices located in Faisalabad, Multan and Sialkot.
PRSP Multan Region is working in four districts (Muzaffargarh, Lodhran, Okara, and Pakpattan) covering communities of 9,438 people (53% male, 47% female) in almost 100 Union Councils across the four districts.
CABI has signed an MoU with PRSP for organizing district level training events (one in each district) on parthenium awareness engaging the Deputy Commissioner's office, all line departments, female community members, and other stakeholders. Training events will be facilitated by CABI and PRSP field staff (already trained by CABI) in all four districts, conducting one training event in each Union Council of their respective district. In total, 97 training events will be conducted on parthenium awareness. Each training event will comprise of various members of community organizations both male and female.
CABI's Action on Invasives programme is committed to improving the livelihoods of rural households affected by invasive species. This MoU working with PRSP signifies an important milestone in CABI's work combatting parthenium in Pakistan.
Read more
Related News & Blogs
Scientists are busy investigating effective safer-to-use, and friendlier to the environment, biological control agents to fight one of the world's most noxious invasive weeds – parthenium (Parthenium hysterophorus). Former CABI PhD student Dr Benno Aug…
6 March 2023